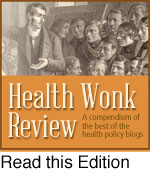 If you haven't caught this week's edition already, Saturday morning's as good a time as any to grab a cup of coffee – or eggnog – and drink in the Health Wonk Review. It's posted this week over at Workers' Comp Insider, and it features a stocking full of posts – one each, actually – from 16 different health policy blogs.
The current edition includes great posts from healthinsurance.org bloggers Harold Pollack  and Maggie Mahar (who posted her selection over at HealthBeat).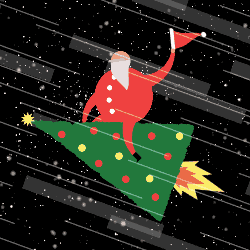 Harold posted a great piece about Medicaid expansion and why he thinks governors need to play nice with the President, while Maggie takes a look at one woman's difficult decade-long journey through the healthcare system.
(By the way, we think it's worth mentioning again that Maggie also posted a must-read for reform news junkies: an overview of the Affordable Care Act's health insurance premium subsidies.)
If you haven't browsed HWR's selection of policy blogs in the past, I think it's worth emphasizing that the Review really provides a nice, eclectic compilation of opinions. Many are our bread and butter – namely health reform – but you'll find other great opinions on everything from research, to industry news, healthcare innovation updates and more.
Who's in this week's edition?
Next up: Health Wonk Review returns in the new year, hosted on January 3 by Wright on Health.