Nationwide, more than 64 million people are enrolled in Medicare. As of late 2021, there were 968,675 residents with Medicare in Colorado. That's about 16% of the state's total population, compared with about 19% of the United States population enrolled in Medicare.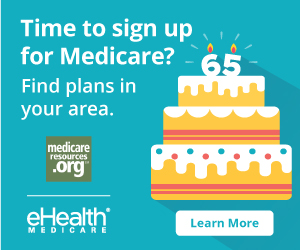 Almost 91% of people with Medicare in Colorado are eligible due to their age (ie, being at least 65), while less than 10% are eligible due to a disability, including a diagnosis of ALS or kidney failure. Nationwide, about 87% of Medicare beneficiaries are eligible due to age, and about 13% are eligible due to disability.
Medicare Advantage in Colorado
Nationwide, more than a third of all Medicare beneficiaries had Medicare Advantage plans as of 2018. In Colorado, Medicare Advantage was a little more popular, with 37% of the state's Medicare beneficiaries enrolled in Advantage plans. And by late 2021, in keeping with a nationwide trend of increasing Medicare Advantage enrollment, 46% of Colorado Medicare beneficiaries were enrolled in private Medicare plans (this includes some Medicare cost plans in Colorado, but the vast majority of the private plan enrollees are in Medicare Advantage plans). The other 54% of Colorado's Medicare beneficiaries had opted instead for coverage under Original Medicare.
Medicare Advantage plans are provided by private insurers, which each have their own service area, so plan availability varies by area. There are Medicare Advantage plans available in most parts of Colorado in 2022, but there are eight rural counties along the eastern edge of the state where no Medicare Advantage plans are available (in 2021, all of those counties had at least two Advantage plans available). In the rest of the state, Medicare Advantage plan availability in 2022 ranges from just three or four plans in some counties, to more than 50 in others.
Unlike most other states, Colorado has not seen a significant increase in the number of available plans in recent years; the number of plans available in the Denver metro area has only grown from around 49 in 2022 to around 52-56 in 2022. And as noted above, several counties have seen decreases.
Medicare Advantage enrollment is available when a person is first eligible for Medicare, and there are also annual enrollment windows when beneficiaries can switch to Medicare Advantage or pick a different Medicare Advantage plan. Medicare beneficiaries can switch from Original Medicare to Medicare Advantage, and vice versa, during the annual election period each fall (October 15 through December 7), with coverage effective January 1. And there is also a Medicare Advantage open enrollment period (January 1 to March 31) during which people who are already enrolled in Medicare Advantage plans can switch to a different Medicare Advantage plan or drop their Medicare Advantage plan and enroll in Original Medicare instead.
Medigap in Colorado
Because Original Medicare has out-of-pocket healthcare costs that can be substantial (and there is no cap on how high out-of-pocket costs can be with Original Medicare), many enrollees use Medigap plans to supplement Original Medicare, covering some or all of the out-of-pocket costs (for coinsurance and deductibles) that people would otherwise incur if they only had Original Medicare on its own. Employer-sponsored plans and Medicaid serve as supplemental coverage for more than half of all Medicare beneficiaries nationwide, but Medigap fills a coverage need for people who don't have access to Medicaid or an employer-sponsored plan, and who prefer Original Medicare over Medicare Advantage plans.
Or call
866-454-0556
(TTY 771) to speak to a licensed insurance agent
(Mon-Fri 8am-9pm, Sat 10am-7pm ET)
As of 2021/2022, there were 43 insurers in Colorado offering Medigap plans. And as of 2019, there were 220,236 Medicare beneficiaries in Colorado who had Medigap coverage, according to an AHIP analysis. That was more than a third of Colorado's Original Medicare population (Medigap plans cannot be used with Medicare Advantage coverage).
Medigap plans are standardized under federal rules, so Plan A offers the same healthcare benefits regardless of which insurer offers it, as does Plan C, Plan F, etc. (premiums vary significantly from one insurer to another — initially and in terms of how they increase over time — as do things like customer service and additional benefits beyond the standardized benefits, such as a 24-hour nurse hotline). But Medigap standardization means that plan comparisons are easier than they are for other types of health insurance.
Medigap plans can be priced using attained-age rating, issue-age rating, or community rating. Colorado does not require insurers to use a particular approach, so most Medigap insurers in Colorado use attained-age rating, which means that a person's premiums increase as they get older. There are a handful of insurers in the state that use issue-age rating, which means the rates are based on the age the person was when they enrolled. And just one insurer — UnitedHealthcare/AARP — uses community rating, which means that enrollees' rates do not vary based on age.
Under federal rules, people are granted a six-month window during which they can enroll in a Medigap plan regardless of their medical history. This window starts when they're at least 65 and enrolled in Medicare Part B. Federal rules do not, however, guarantee access to a Medigap plan if you're under 65 and eligible for Medicare as a result of a disability.
To address this, the majority of the states have implemented rules ensuring at least some access to Medigap plans for people who are under age 65, and there has been slow but steady progress on this. In 1999, there were only 14 states that required Medigap insurers to offer at least some plans to people under age 65. Today, there are at least 33, including Colorado.
Colorado statute (see 3 CCR 702-4 Series 4-3 Section 10) was changed in 2003 to ensure access to Medigap for people under age 65. Colorado requires Medigap insurers to offer all of their plans to people under age 65, with the same six-month enrollment window that applies to people who are aging onto Medicare. So a person under age 65 who becomes eligible for Medicare in Colorado has six months, starting when they're enrolled in Medicare Part B, to sign up for a guaranteed-issue Medigap plan. When Colorado implemented this rule in 2003, there was a one-time six-month open enrollment window (September 2003 through February 2004) during which people under age 65 who were already enrolled in Medicare could sign up for a Medigap policy.
Although Medigap plans are guaranteed-issue for people under 65 during their six-month enrollment window, insurers can charge higher premiums for people under 65. As of 2021/22, virtually all of the insurers offering Medigap plans in Colorado were charging less than $200/month (some less than $110/month) for Medigap Plan A if the enrollee was 65-years-old. But for a person under the age of 65, premiums for Plan A varied from about $150 to more than $800 per month. The state does regulate the extent to which premiums can be higher for people under 65, with extensive rules governing what an insurer can charge as a "credibility-weighted average age premium rate" (see Section 10(E) of the statute).
Disabled Medicare beneficiaries have access to the normal Medigap open enrollment period when they turn 65. At that point, they have access to any of the available Medigap plans, at the standard age-65 rates.
Disabled Medicare beneficiaries have the option to enroll in a Medicare Advantage plan instead of Original Medicare. Medicare Advantage premiums are not higher for those under 65. But Advantage plans have more limited provider networks than Original Medicare, and total out-of-pocket costs can be as high as $7,550 per year for in-network care, plus the out-of-pocket cost of prescription drugs.

Special enrollment period in 2021 for Medigap enrollees with Plans F or C
Colorado's Division of Insurance finalized an important special enrollment period to make it easier for enrollees with Medigap Plans F and C to switch to Plans G and D. Here's the backstory on this, and why this special enrollment period, which ran for the first six months of 2021, was beneficial for Colorado's Medicare population:
After the end of 2019, newly-eligible Medicare beneficiaries cannot enroll in Medigap Plans F or C. These have long been among the most popular Medigap plans, but legislation (MACRA) enacted in 2015 requires them to no longer be sold to newly-eligible enrollees, because lawmakers wanted to phase out Medigap plans that cover the Part B deductible (Plans C and F are the only Medigap policies that cover the Part B deductible).
The idea is to try to curb overutilization of health care by ensuring that Medicare beneficiaries have to spend at least some of their own money in out-of-pocket charges when they seek medical treatment (the Part B deductible is $233 in 2022, so it's a fairly small cost when compared with average total medical expenses).
Medicare beneficiaries who already had Plans F or C prior to 2020 are able to keep them, but there is some concern that premiums might start to increase faster than usual for these plans since they are no longer allowed to enroll newly-eligible beneficiaries. Health care costs tend to rise considerably with age, but each year's incoming group of 65-year-olds helps to keep Medigap premiums much more stable than they would be without newly-eligible enrollees. So it's possible that premium increases for Plans C and F could start to outpace premium increases for other Medigap plans, although we won't know for sure until several years have passed under the new rules.
Healthy enrollees have the option to apply for a different Medigap plan at any time, but Medigap enrollees with pre-existing conditions may find it difficult or impossible to switch plans. Applications submitted after an enrollee's initial enrollment window has passed are subject to medical underwriting (unless they're eligible for very limited special enrollment periods), and there is no annual open enrollment period for Medigap, the way there is for Medicare Part D plans and Medicare Advantage plans.
So Colorado regulators created a one-time special enrollment period (January to June 2021) that allowed any Medicare beneficiary enrolled in Plan C or Plan F to switch to Plan D or Plan G, without medical underwriting.
Medicare Part D in Colorado
Original Medicare does not cover outpatient prescription drugs. Many Medicare beneficiaries have supplemental drug coverage from an employer or Medicaid, but for those who don't, Medicare Part D plans are an important part of having full coverage. Medicare Part D prescription drug coverage was created under the Medicare Modernization Act of 2003, and can be purchased on a stand-alone basis or as part of a Medicare Advantage plan with integrated Part D coverage.
As of late 2021, there were 345,077 Colorado Medicare beneficiaries enrolled in stand-alone Medicare Part D plans, and another 390,520 beneficiaries had Medicare Part D coverage integrated with their Medicare Advantage plans. In total, 735,597 Colorado Medicare beneficiaries had Part D coverage, accounting for more than three-quarters of the state's Medicare population.
For 2022 coverage, there are 20 stand-alone Part D plans available in Colorado, with premiums ranging from about $6 to $104 per month.
Medicare Part D enrollment follows the same schedule as Medicare Advantage plans: Beneficiaries can pick a Medicare Part D plan when they first become eligible for Medicare, and there's also an annual window each fall (October 15 to December 7) when Medicare beneficiaries can pick a different Part D plan or enroll for the first time (note that there's a late enrollment penalty for people who delay their initial enrollment and don't have other creditable drug coverage in place). Medicare beneficiaries are encouraged to actively compare the various options each fall in order to see which one will best meet their personal prescription needs (plans vary from one year to the next, and a beneficiary's current prescriptions may differ from what they were a year ago).

How does Medicaid provide financial assistance to Medicare beneficiaries in Colorado?
Many Medicare beneficiaries receive financial assistance through Medicaid with the cost of Medicare premiums, prescription drug expenses, and services not covered by Medicare – such as long-term care.
Our guide to financial assistance for Medicare enrollees in Colorado includes overviews of these benefits, including Medicare Savings Programs, long-term care coverage, and eligibility guidelines for assistance.
Medicare in Colorado: Resources
If you have questions about Medicare eligibility in Colorado or Medicare enrollment in Colorado, you contact the Colorado State Health Insurance Assistance Program (there are offices in each county).
The Colorado Division of Insurance also maintains a useful Senior Publications page that includes a variety of helpful resources and information to address questions you might have about Medicare coverage in Colorado.
The Colorado Division of Insurance also regulates Medigap plans in the state, although those plans must also conform to the federal government's standardization rules, as described above (the governance of Medicare Advantage and Part D plans mostly lies with the federal government, the state is only responsible for licensing the insurers that offer plans and ensuring they remain financially solvent).
This page is a comprehensive resource that details how Colorado Medicaid can provide financial assistance to Medicare beneficiaries in the state who have limited income and assets.
---
Louise Norris is an individual health insurance broker who has been writing about health insurance and health reform since 2006. She has written dozens of opinions and educational pieces about the Affordable Care Act for healthinsurance.org. Her state health exchange updates are regularly cited by media who cover health reform and by other health insurance experts.