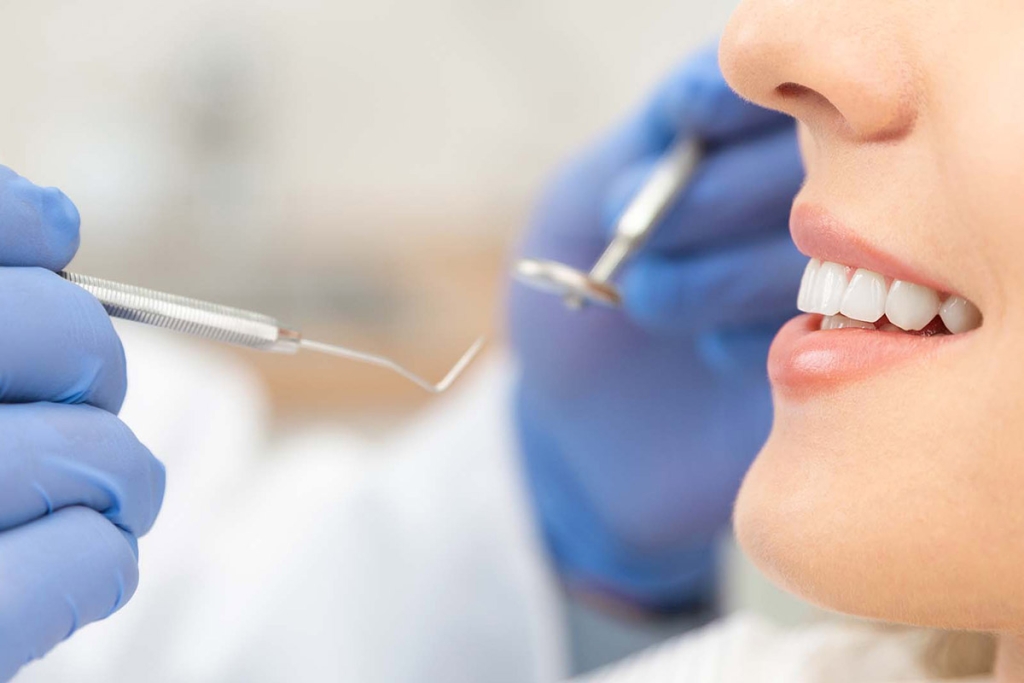 Find dental plans that fit any budget
Take the first step toward ensuring your oral health by learning about insurance that may help cover the costs of dental care you may need – whether it's routine preventive exams and cleanings or more involved dental work.
Explore your coverage options now.
How does dental insurance work?
Many dental insurance plans are similar to health insurance in that:
You pay a monthly premium for dental coverage.
Your dental plan will typically have a deductible.
Your dental plan may have preferred providers. This means you may have to visit dentists in the plan's provider network in order to have coverage or maximize your benefits.
What does dental insurance cover?
The benefits and cost of your dental coverage will depend on whether your plan is offered by an employer, obtained through a public health insurance Marketplace, provided as part of your state's Medicaid program, obtained through a Medicare Advantage plan, or purchased directly from a dental insurance company.
Your policy may give you access to cleanings and routine exams with low – even $0 – out-of-pocket costs. And it may cover a portion of the cost of fillings and extractions after your deductible is met.
Some plans may also pay some of the cost of more extensive dental work, such as root canals, crowns, endodontics, and periodontics. But plans may have a waiting period for these services, or may cover a larger percentage of their cost after your plan has been in effect for a certain amount of time.     .
Some dental plans include benefits for cosmetic orthodontia services. Under pediatric dental coverage obtained via a health insurance Marketplace, orthodontia services will generally only be covered when considered medically necessary. It's important to carefully review a dental insurance policy before and after purchasing.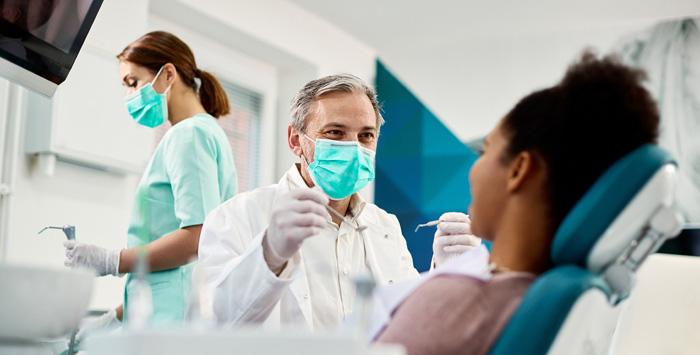 Is dental insurance worth it?
Depending on the premium for the plan you're considering, you may find that you come out ahead by paying for the dental insurance. But perhaps that's assuming you'll make full use of the benefits and get yourself to the dentist for all of your routine care.
If you're currently spending $0 on dental care because you just don't go to the dentist, you'll obviously start spending more now with a dental plan, since you have to pay the premiums. But routine dental care can help to avoid major dental care down the road. Your future self — and your wallet — will thank you.
How much is dental insurance?
When you're shopping for adult dental coverage, you'll see a wide range of plans available – and it's hard to point to an "average" premium because plans and their benefits vary dramatically.
In general, higher premiums may result in lower out-of-pocket costs, shorter waiting periods or a higher benefit cap. This 'cost to benefit' relationship is most easy to see when making comparisons of different plans from the same carrier.
It's common to see dental plans that fully cover the cost of preventive care, including routine exams, cleanings, X-rays, and sealants from in-network providers. But some plans – especially those with very low premiums – will have out-of-pocket costs for these services. You'll want to look at the details of each plan to make sure you understand how much you'll pay for various services.
Even if you don't anticipate needing anything other than preventive care, you may find that you at least break even with the preventive care benefits that the dental plan provides. You can check with dentists in your area to see how much they charge for services such as routine check-ups, x-rays, and semi-annual cleanings. Then total up the amount you'll pay for the dental insurance, plus the amount that the plan requires you to pay for those services (if any).
How to get dental insurance
You can buy individual dental coverage year-round (without a qualifying life event) directly from insurers, from local insurance brokers, or from licensed online vendors that offer multiple insurers' plans. (Note that the ACA's pediatric dental benefit rules do not apply to plans purchased outside the exchange/Marketplace.)
You can also buy dental insurance through the public health insurance exchange/Marketplace in your state, but this is generally limited to the same open enrollment and special enrollment periods that apply to health insurance.
And in most states (including all of the states that use HealthCare.gov as their exchange), you can only buy a Marketplace dental plan if you're also buying a health insurance plan at the same time.
If your employer offers dental insurance, you can enroll in it when you first become eligible, or during the employer's annual open enrollment period.
How to shop for dental insurance

Check your state's Marketplace
Your state's exchange is a good place to start, though you will likely find that you can only purchase dental coverage through the exchange if you're also purchasing health insurance. Federal legislation has been introduced in 2023 (still in committee as of June 2023) that would allow a person to buy stand-alone dental coverage through the exchange even if they're not also buying health insurance.

If you love your dentist, make sure they're in the provider network of any plan you're considering. If they don't accept any dental insurance you might need to consider a dental PPO or an indemnity plan, as these types of policies don't require a policyholder to see an in-network dentist to receive some benefits under the plan.

When comparing dental plans, pay close attention to factors like waiting periods (generally only required for major services), deductibles, benefit caps, and monthly premiums. You may find that in your situation it's worthwhile to pay a larger premium in order to have more extensive coverage or a shorter waiting period for certain services, for example.
(Basic services include fillings and extractions. Some plans may also cover deep cleanings as a basic service. Major services include crowns, bridges, root canals, implants, and dentures.).
Which companies offer dental insurance?
There are hundreds of carriers that sell dental insurance in the US. The National Association of Dental Plans lists more than 240 member insurers, although many of them are affiliate entities of a variety of well-known parent organizations. For example, among the top 25 dental carriers in the large employer market, nearly half are Delta Dental member companies that operate in specific states.
Some dental insurers provide group coverage that employers can offer as part of an employee benefits package, others sell individual/family dental plans, and some offer both types of coverage. Dental insurers can also partner with state Medicaid agencies or Medicare Advantage plans, and provide dental benefits to enrolled members.
Frequently asked questions about
dental insurance