Find short-term health insurance in Maryland.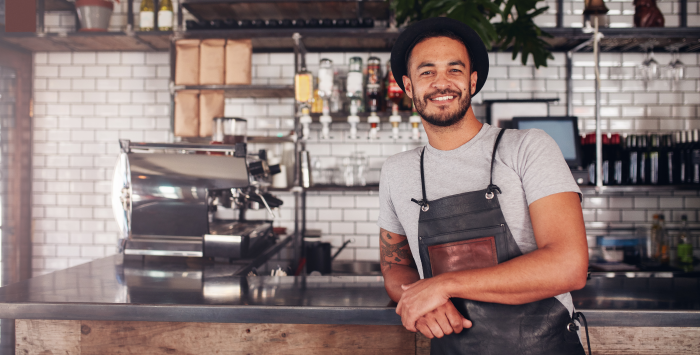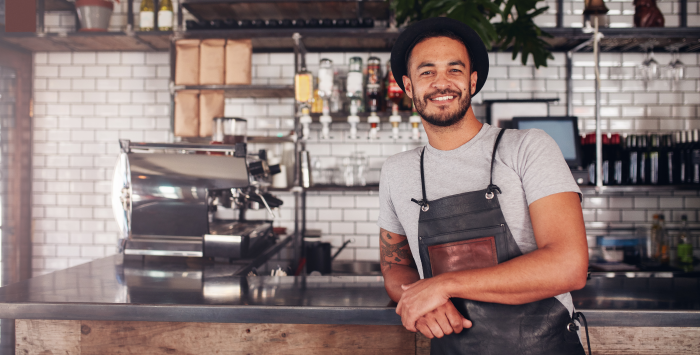 Availability of short-term health insurance in Maryland
Maryland limits duration of short-term health plans to three months
Maryland enacted legislation in 2018 to limit short-term plans to three months and prohibit renewal. The federal rules that allow for extended short-term plans do not apply in Maryland.
Two insurers are currently authorized to sell short-term health insurance plans in Maryland.
Frequently asked questions about short-term health insurance in Maryland
Frequently asked questions about short-term health insurance in Maryland
Is short-term health insurance available for purchase in Maryland?
Yes. As of 2023, there were two insurers authorized to sell short-term health insurance in Maryland.
Which short-term plan durations are permitted under Maryland rules?
Until October 2, 2018, federal regulations limited short-term plan duration to no more than three months, and renewals were prohibited. Much longer short-term plans are allowed under the federal regulations that took effect at that point, unless a state imposes its own restrictions.
Maryland enacted HB1782 in 2018, which limits short-term plans to three months and prohibits renewal. The Trump administration's new rules for short-term plans are clear in noting that states may continue to impose tighter regulations than the new federal rules. So, short-term health insurance in Maryland continue to be nonrenewable and have maximum terms of three months.
Although short-term plans cannot be renewed, a person is allowed to apply for additional short-term plans, with a new application, after a short-term plan ends.
The Maryland Insurance Administration conducted a study of short-term health insurance plans in 2017, resulting in a detailed report about the state's short-term market and associated state regulations.
The study was to determine whether Maryland had a need for short-term plans sold by non-admitted insurers, in addition to the already-available short-term plans sold by admitted insurers. (Here's a summary of what admitted and non-admitted mean.) Ultimately, the Maryland Insurance Administration recommended that the legislature continue to allow only admitted insurers to offer short-term health insurance in Maryland.
Non-admitted insurers can essentially only sell coverage in Maryland that serves as travel insurance (for a Maryland resident who will be traveling outside the country, or for a resident of another country who will be traveling to Maryland).
Which insurance companies offer short-term health coverage in Maryland?
Who can buy short-term health insurance in Maryland?
Short-term health insurance in Maryland can be purchased by residents who can meet the underwriting guidelines of insurers. In general, this means being under 65 years old and in fairly good health.
Short-term health insurance plans usually exclude pre-existing conditions, so they are not adequate for someone in the Old Line State who needs medical care for ongoing medical needs or a pre-existing condition. And short-term health plans also do not have to cover the ACA's essential health benefits, so it's common, for example, for these plans to exclude maternity coverage and sharply limit prescription drug coverage. You'll want to carefully read the details of any plan you're considering, to make sure you understand its limitations.
If you're in need of health insurance coverage in Maryland, first check to see if you can enroll in an ACA-compliant major medical plan. Open enrollment for individual/family plans through Maryland Health Connection (the state's exchange/marketplace) runs from November 1 to January 15.
If you're needing to enroll outside of the open enrollment period, you may qualify for a special enrollment period if you experience a qualifying life event.
ACA-compliant plans are purchased on a month-to-month basis, so you can enroll even if you only need coverage for a few months before another policy takes effect — for example, if you'll soon be enrolled in Medicare or a new employer's plan. And depending on your total annual household income, you may qualify for a premium subsidy for the months you have coverage purchased through the marketplace. These subsidies can be substantial, and might make your monthly premiums much less costly than you thought they'd be.
When should I consider buying short-term health insurance in Maryland?
Whether you're in Hagerstown or Baltimore, there may be scenarios when a short-term health insurance plan might be the only realistic option, such as:
If you missed open enrollment for ACA-compliant coverage and lack a qualifying event to trigger a special enrollment period.
You'll soon be eligible for Medicare and don't have any other coverage options for the time while you're waiting for Medicare to start (note that a short-term plan is not likely to be considered creditable coverage by a Medigap insurer, so you could end up with a waiting period for pre-existing conditions on a Medigap plan once you enroll in Medicare).
You're newly employed and the business has a waiting period of up to three months before your coverage under their group health plan can start (this is assuming you don't have a qualifying event, such as loss of other coverage, that would allow you to sign up for an ACA-compliant plan to cover that waiting period).
You've enrolled in an ACA-compliant plan but are waiting for the coverage to take effect. If you enroll during open enrollment, you could have a wait of up to two months before the plan takes effect (ie, if you enroll on November 1, the plan takes effect two months later, on January 1). And for most special enrollment periods, coverage can't take effect before the first of the following month, and sometimes the first of the second following month. A short-term plan can be used to bridge this gap.
If you're not eligible for Medicaid or a premium subsidy for ACA-compliant coverage.
Even with the American Rescue Plan's expanded subsidies through the end of 2025 and the family glitch fixed, subsidies are still unavailable to people whose immigration status makes them ineligible to enroll in a plan through the exchange (you must be lawfully present in the US in order to enroll in a plan through the exchange, and subsidies are only available for plans purchased in the exchange).
How has Maryland historically regulated short-term health insurance?
The Maryland Insurance Administration's (MIA) report notes that short-term plans must be filed with the MIA, reviewed, and approved before they can be sold.
State-mandated benefits must be covered, including "some level of coverage for medically necessary expenses incurred as a result of inpatient room and board, hospital care, intensive care, emergency room care, surgical care, diagnostic services, outpatient treatments, and doctor visits. Mandated benefits in Maryland include coverage for preventive care screenings, habilitative services, mental health and substance misuse, and other services that the legislature has determined should be provided to Maryland residents."
Admitted insurers selling short-term plans in Maryland are also required to have processes in place to handle preauthorizations, appeals, and grievances.
The Maryland Insurance Administration maintains a page called "Is a short-term medical plan for you?" with details that help consumers understand how the plans work, and the coverage limitations that they impose.
In April 2018, Maryland enacted SB28, which had passed unanimously in both chambers of the state legislature. The legislation took effect October 1, 2019, and requires short-term healthcare plans issued on or after that date to provide coverage for treatment related to "mental illness, emotional disorders, drug misuse, or alcohol misuse."
The scope of the coverage is left up to the insurers to some degree, but there are some basic requirements incorporated in the legislation in order to ensure that Maryland's existing mental health parity law would apply to short-term health plans:
The plans must include coverage for medically necessary mental health and substance abuse treatment, including both inpatient and outpatient care.
The partial hospitalization benefit cannot be limited to fewer than 60 days.
Managed care can be used to deliver the mental health/substance abuse coverage, but only insofar as the plan uses managed care to deliver benefits for physical illnesses/injuries. And factors used to manage the benefits cannot be any more stringent for mental health/substance abuse coverage.
If insurers charge a copay for methadone maintenance treatment, it cannot be more than 50% of the costs of the treatment.
As of August 2019, most of the short-term coverage for sale in Maryland included exclusions for mental health and/or substance abuse care. But that had to change as of October 2019, when the new requirements took effect.
It's important to understand, however, that short-term health plans are still medically underwritten: Pre-existing conditions are generally not covered at all, and an insurer can reject an applicant altogether if they have medical conditions that aren't compatible with the insurer's underwriting requirements. For some of Maryland's most popular short-term health insurers, this has long included a history of mental illness or substance abuse.
So while short-term healthcare plans in Maryland now have to cover mental health and substance abuse treatment just as they would any other medical condition, people who have existing mental health or substance abuse issues will generally not be able to receive treatment for these conditions under a short-term plan. Instead, it would have to be a new condition that arises during the time the person has a short-term plan, and is in no way linked to anything pre-existing (note that short-term health insurers tend to use post-claims underwriting, which means that they review medical records after a person has a claim, to make sure it's not related to a pre-existing condition).
---
Louise Norris is an individual health insurance broker who has been writing about health insurance and health reform since 2006. She has written dozens of opinions and educational pieces about the Affordable Care Act for healthinsurance.org. Her state health exchange updates are regularly cited by media who cover health reform and by other health insurance experts.