How many Hawaii residents are enrolled in Medicare?
As of May 2023, 298,533 Hawaii residents1 — about 21% of the state's population — were enrolled in Medicare.4
Medicare options
Medicare, a federal health insurance program for people 65 or older, and certain younger people with disabilities, operates under the guidance of the Centers for Medicare & Medicaid Services (CMS). CMS is part of the federal Department of Health and Human Services (HHS).
Medicare beneficiaries can choose to receive their benefits directly from the federal government via Original Medicare — along with private supplemental coverage for prescriptions and out-of-pocket costs — or enroll in private Medicare Advantage plans.
Original Medicare includes Medicare Part A and Medicare Part B. Medicare Part A (also called hospital insurance) helps pay for inpatient stays, like at a hospital, skilled nursing facility, or hospice center. Medicare Part B (also called medical insurance) helps pay for outpatient care like a visit to a nurse practitioner, doctor, or physician assistant and preventive healthcare services, such as most vaccinations).
Medicare Advantage includes all of the benefits of Medicare Parts A and B, most Medicare Advantage plans include prescription drug coverage and may offer additional benefits like dental and vision — for a single monthly premium. But members of Medicare Advantage plans may be required to use a limited provider network for the Medicare plan they select, and total out-of-pocket costs (like deductibles, co-payments, or co-insurance) may be higher than they would be under Original Medicare plus a Medigap plan. There are pros and cons to either option, and no single solution that works for everyone.
For most people, filing for Medicare is part of turning 65. But Medicare coverage is also available to people under the age of 65 who have been receiving disability benefits for at least two years, or who have ALS or end-stage renal disease. Nationwide, 88% of Medicare beneficiaries are eligible due to being at least 65 years old, while the other 12% are under 65.5 Hawaii has the smallest percentage of disabled Medicare beneficiaries of any state in the country; about 6.5% of Hawaii Medicare beneficiaries are under age 65. The other 93% of Hawaii's Medicare beneficiaries are age 65 or over.1
Hawaii has the smallest percentage of disabled Medicare beneficiaries of any state in the country; less than 7% of Hawaii Medicare beneficiaries are under age 65. More than 93% of Hawaii's Medicare beneficiaries are at least 65 and eligible due to their age.
Medicare Advantage in Hawaii
Nationwide, nearly 49% of Medicare beneficiaries have Medicare Advantage plans.5 Hawaii is among a handful of states where more than half of Medicare beneficiaries are enrolled in Medicare Advantage plans. As of May 2023, 53% of Hawaii Medicare beneficiaries had Medicare Advantage plans, and almost 47% had Original Medicare.1
Hawaii has five counties, and the availability of Medicare Advantage plans varies by county. In Honolulu County for 2023, Medicare beneficiaries can select from among 20 different Medicare Advantage plans.2 But in Kauai County, there are 13 Medicare Advantage plans offered.2
Or call
866-454-0556
(TTY 771) to speak to a licensed insurance agent
(Mon-Fri 8am-9pm, Sat 10am-7pm ET)
The total number of Medicare Advantage plans available statewide in Hawaii is increasing slightly for 2024, growing from 38 to 40. But again, plan availability varies considerably from one area to another, and that will continue to be the case.
Medicare Advantage enrollment is available when a person is first eligible for Medicare, and there's also an Annual Election Period (AEP) each fall (October 15 – December 7) when beneficiaries can enroll in Medicare Advantage plans if they choose to do so. And there is another window — the Medicare Advantage Open Enrollment Period (January 1 to March 31) — during which people who are already enrolled in Medicare Advantage can change to a different Medicare Advantage plan or drop their Medicare Advantage plan and enroll in Original Medicare instead.

Medigap in Hawaii
Medigap plans are used to supplement Original Medicare, covering some or all of the out-of-pocket costs (for coinsurance and deductibles) that people would otherwise incur if they only had Original Medicare on its own.
As of 2023, there are nine insurance companies offering Medigap plans in Hawaii.3
Medigap plans are standardized under federal rules, although states can add their own regulations. Hawaii's Medigap regulations are available here.
The state also requires (see §16-12-6.2) all Medigap insurers to offer all plans on a guaranteed-issue basis (and without adjusting premiums based on medical underwriting) to any enrollee during the six-month window that begins when the person is enrolled in Medicare Part B. This applies regardless of age in Hawaii. Federal law grants a six-month guaranteed-issue open enrollment window, but only when people are enrolled in Part B and also age 65. So Hawaii's law extends the same protections to people who are under 65 and eligible for Medicare as a result of a disability. As noted above, Medicare in Hawaii has the nation's lowest percentage of beneficiaries who are eligible due to a disability.
The majority of the states have adopted rules to ensure at least some access to Medigap plans for enrollees under the age of 65, but unlike most of them, Hawaii also prohibits Medigap insurers from charging higher premiums for people under the age of 65, based on their disability. So while it's common to see under-65 Medigap policies sold in other states with premiums that are well above the age-65 premiums, that's not the case in Hawaii.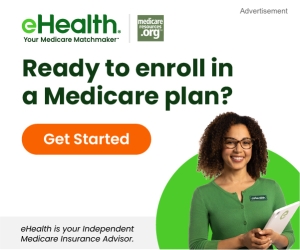 And Hawaii lawmakers considered legislation in 2023 that would take the state's Medigap consumer protections even further. H.B.539/S.B.64 would require Medigap insurers to make their products guaranteed-issue year-round, regardless of a person's medical history. Neither bill passed in the 2023 session. But S.B.64 crossed over to the House in March, and legislation from odd-numbered years carries over to the next year in Hawaii's legislature, so these measures could be reconsidered in 2024.
Under federal rules, Medicare beneficiaries can apply for a Medigap plan at any time, but medical underwriting can be used if the person's initial six-month enrollment window has ended. Hawaii ensures that people get that six-month window even if they're under 65. But H.B.539 and S.B.64 would eliminate medical underwriting altogether for Hawaii's Medigap plans. As of 2023, only New York and Connecticut offer this level of guaranteed-issue Medigap protections.
Hawaii Medicare Part D
Outpatient prescription drugs are not covered by Original Medicare. However, Medicare beneficiaries can get coverage for prescription drugs via a Medicare Advantage plan that includes integrated Medicare Part D prescription drug coverage, an employer-sponsored plan (offered by a current or former employer), or a stand-alone Medicare Part D prescription drug plan (a Medicare PDP).
There are 20 Medicare Part D standalone prescription drug plans in Hawaii. For 2023 coverage, insurers are offering, with premiums starting at $5.80.6
As of May 2023, there were 69,449 people with Medicare in Hawaii who were covered by stand-alone Medicare Part D prescription drug plans.6 Another 152,689 beneficiaries had Medicare Part D prescription drug coverage integrated with their Medicare Advantage plans,6 so the majority of Medicare Part D prescription drug coverage in Hawaii is provided via Medicare Advantage plans as opposed to stand-alone Medicare Part D prescription drug plans (most Medicare Advantage plans include Medicare Part D prescription drug coverage; stand-alone Medicare Part D prescription drug plans are usually used to supplement Original Medicare, since it never includes prescription coverage).
Medicare Part D prescription drug enrollment is an option when a person first submits their Medicare application in Hawaii, or when they lose access to other creditable prescription drug coverage (e.g., they retire and lose the prescription drug coverage that they had when employed). The Annual Open Enrollment Period (AEP) that runs from October 15 to December 7 each year is also an opportunity for Medicare beneficiaries to sign up for a Medicare Part D prescription drug plan or switch to a different Medicare Part D prescription drug plan.
How does Medicaid provide financial assistance to Medicare beneficiaries in Hawaii?
Many Medicare beneficiaries receive financial assistance through Medicaid with the cost of Medicare premiums, prescription drug expenses, and services not covered by Medicare – such as long-term care.
Our guide to financial assistance for Medicare enrollees in Hawaii includes overviews of these benefits, including Medicare Savings Programs, long-term care coverage, and eligibility guidelines for assistance.
Additional information and resources
Medicare in Hawaii: Resources for Medicare beneficiaries and their caregivers
For more information about Medicare benefits in Hawaii or for assistance applying for Medicare coverage, try one of these resources.
---
Louise Norris is an individual health insurance broker who has been writing about health insurance and health reform since 2006. She has written dozens of opinions and educational pieces about the Affordable Care Act for healthinsurance.org. Her state health exchange updates are regularly cited by media who cover health reform and by other health insurance experts.
Footnotes