Medicare enrollment in Oklahoma
As of December 2021, there were 765,193 Oklahoma residents with Medicare coverage.
In most cases, enrolling in Medicare goes along with turning 65, and people who are already receiving Social Security or Railroad Retirement benefits are automatically enrolled in Medicare when they turn 65.
But people also become eligible for Medicare if they have ALS or kidney failure, or after they've been receiving disability benefits for 24 months. As of late 2021, almost 16% of Medicare beneficiaries in Oklahoma were eligible due to a disability rather than age. Nationwide, less than 13% of all Medicare beneficiaries are under 65.
Medicare enrollment options
In most areas of the country, Medicare beneficiaries can choose Original Medicare or a Medicare Advantage plan. Original Medicare is provided directly by the federal government and includes Medicare Parts A and B.
Original Medicare includes Part A (also called hospital insurance, which helps pay for inpatient stays, like at a hospital, skilled nursing facility, or hospice center) and Part B (also called medical insurance, which helps pay for outpatient care like a doctor appointment or a preventive healthcare service).
Under Medicare Advantage, private health insurance companies manage and administer the plans under contract with the federal government. Medicare Advantage plans include all of the benefits of Original Medicare, and they typically have additional benefits, such as coverage for prescription drugs (ie, Medicare Part D), dental, and vision.
But provider networks are often limited with Medicare Advantage, and out-of-pocket costs are typically higher than a person would have if they opted for Original Medicare plus a Medigap plan. In short, there are pros and cons either way, and no one-size-fits-all solution.
Medicare Advantage in Oklahoma
Only 18% of beneficiaries of Medicare in Oklahoma were enrolled in Medicare Advantage plans as of 2018, compared with an average of 34% nationwide. But by late 2021, enrollment in Medicare Advantage plans in Oklahoma had grown to almost a third of the state's total Medicare population. As of December 2021, there were 239,363 enrollees in Medicare Advantage plans in Oklahoma. The other 525,830 enrollees had Original Medicare.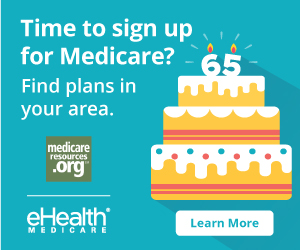 For 2022, the availability of Medicare Advantage plans in Oklahoma ranges from just four plans in Texas County, to 46 plans in Cleveland and Oklahoma counties.
Medicare's annual election period (October 15 to December 7 each year) allows Medicare beneficiaries the chance to switch between Medicare Advantage and Original Medicare (and add, drop, or switch to a different Medicare Part D prescription plan). People who are already enrolled in Medicare Advantage plans also have the option to switch to a different Advantage plan or to Original Medicare during the Medicare Advantage open enrollment period, which runs from January 1 to March 31.

Medigap in Oklahoma
More than half of Original Medicare beneficiaries have supplemental coverage under an employer-sponsored plan or Medicaid. But for those who don't, Medigap plans (also known as Medicare supplement plans) will pay some or all of the out-of-pocket costs that Medicare beneficiaries would otherwise have to pay themselves. Original Medicare does not limit out-of-pocket costs, so most enrollees maintain some form of supplemental coverage; Medigap plans are what's available for people who don't have access to an employer-sponsored plan (including retiree plans) or Medicaid.
Although Medigap plans are sold by private insurers, the plans are standardized under federal rules. There are ten different plan designs (differentiated by letters, A through N), and the benefits offered by a particular plan (Plan A, Plan F, etc.) are the same regardless of which insurer is selling the plan. So it's easier to compare Medigap policies than it is to compare other types of health insurance; consumers can base their decision on premiums and less tangible factors like customer service, since the benefits themselves are uniform.
According to Medicare's plan finder tool, 47 insurers offer Medigap plans in Oklahoma as of 2022. According to an AHIP analysis, there were 205,150 Medicare beneficiaries in Oklahoma who had Medigap coverage as of 2019.
Unlike other private Medicare coverage (Medicare Advantage plans and Medicare Part D plans), there is no annual open enrollment window for Medigap plans. Instead, federal rules give enrollees a one-time six-month window when Medigap coverage is guaranteed-issue. This window starts when a person is at least 65 and enrolled in Medicare Part B (you must be enrolled in both Part A and Part B to buy a Medigap plan).
People who aren't yet 65 can enroll in Medicare if they're disabled and have been receiving disability benefits for at least two years, and more than 120,000 Medicare beneficiaries in Oklahoma are under age 65. Federal rules do not guarantee access to Medigap plans for people who are under 65, but Oklahoma is among the majority of the states that have implemented rules to ensure that disabled Medicare beneficiaries have at least some access to Medigap plans.
Oklahoma was one of the first states to address this issue, and has guaranteed access to Medigap plans for people under age 65 since 1994. The initial rule just required Medigap insurers to offer at least one plan to applicants under the age of 65. But since 2017, state law has also required insurers to offer that policy without charging a higher premium to disabled enrollees (see OAC 365:10-5-129(d)). Medigap insurers in Oklahoma have to offer at least one Medigap plan to enrollees under the age of 65, during a six-month open enrollment period that begins when the person is enrolled in Medicare Part B. And insurers cannot charge a premium higher than the lowest available age-based premium that applies to that plan (ie, the rate that would be charged for a 65-year-old enrolling in the plan after gaining eligibility for Medicare due to age).
Almost all of Oklahoma's Medigap insurers have opted to offer Plan A as their option for enrollees under the age of 65, but as of 2022, United American Insurance offers Plan B, high-deductible Plan F, and high-deductible Plan G to enrollees under age 65, while Globe Life and Accident Insurance offers high-deductible Plan F and high-deductible Plan G.
People who have Medicare prior to age 65 are granted another six-month Medigap open enrollment period when they turn 65, during which they can select any available plan from any insurer. Many more Medigap options are available to people who are turning 65 than to people below that age, so this is an opportunity for an enrollee to obtain more robust coverage if they prefer it (Plan A, which is the option that most insurers make available to people under age 65 who have Medicare in Oklahoma, is the least comprehensive Medigap plan).
Although the Affordable Care Act eliminated pre-existing condition exclusions in most of the private health insurance market, those rules don't apply to Medigap plans. Medigap insurers can impose a pre-existing condition waiting period of up to six months, if you didn't have at least six months of continuous coverage prior to your enrollment. And if you apply for a Medigap plan after your initial enrollment window closes (assuming you aren't eligible for one of the limited guaranteed-issue rights), the insurer can consider your medical history in determining whether to accept your application, and at what premium.
Oklahoma Medicare Part D
Original Medicare does not provide coverage for outpatient prescription drugs. More than half of Original Medicare beneficiaries have supplemental coverage via an employer-sponsored plan (from a current or former employer or spouse's employer) or Medicaid, and these plans often include prescription coverage.
But people who are enrolling in Medicare and do not have drug coverage through Medicaid or an employer-sponsored plan need to obtain Medicare Part D prescription drug coverage. Medicare Part D plans can be purchased as a stand-alone plan, or as part of a Medicare Advantage plan with integrated Part D prescription drug coverage.
For 2022 coverage, there are 23 stand-alone Medicare Part D plans in Oklahoma, with premiums that range from about $7 to $95/month.
As of late 2021, more than four out of ten Oklahoma Medicare beneficiaries (317,895 people) had prescription drug coverage under stand-alone Medicare Part D (PDP) enrollment. Another 215,477 Oklahomans had Medicare Part D prescription drug coverage integrated with their Medicare Advantage plans (MAPD). Medicare Advantage enrollment has been increasing at a much faster pace than overall Medicare enrollment, so the number of beneficiaries with MAPD coverage has been steadily growing, while the number of people with stand-alone PDP coverage has been declining.
Medicare Part D enrollment is available when a person is first eligible for Medicare, and there is also an annual open enrollment period in the fall (the same window that applies to Medicare Advantage plans), from October 15 to December 7, when beneficiaries can enroll in a Medicare Part D plan or switch to a different plan for the coming year.
How does Medicaid provide financial assistance to Medicare beneficiaries in Oklahoma?
Many Medicare beneficiaries receive financial assistance through Medicaid with the cost of Medicare premiums and services Medicare doesn't cover – such as long-term care.
Our guide to financial assistance for Medicare enrollees in Oklahoma includes overviews of these benefits, including Medicare Savings Programs, long-term care coverage, and eligibility guidelines for assistance.
Helpful information about Medicare benefits in Oklahoma
Questions about Medicare eligibility in Oklahoma or Medicare enrollment in Oklahoma?
Visit the website for the Oklahoma Senior Health Insurance Counseling Program with questions related to Medicare coverage in Oklahoma. If you prefer to call, the number is 1-800-763-2828.
The Oklahoma Insurance Department maintains a page of resources for people who are eligible for Medicare in Oklahoma.
Visit the Medicare Rights Center website or call 1-800-333-4114.  This nationwide resource provides helpful information geared to Medicare beneficiaries, caregivers, and professionals.
---
Louise Norris is an individual health insurance broker who has been writing about health insurance and health reform since 2006. She has written dozens of opinions and educational pieces about the Affordable Care Act for healthinsurance.org. Her state health exchange updates are regularly cited by media who cover health reform and by other health insurance experts.