Wyoming Medicare enrollment
As of November 2021, about 20% of Wyoming's population — 118,107 people — were enrolled in Medicare coverage.
For most Americans, enrolling in Medicare is part of turning 65. But Medicare eligibility is also triggered by a disability that lasts at least two years, or by a diagnosis of ALS or end-stage renal disease. Nationwide, 14% of Medicare beneficiaries are under the age of 65. In Wyoming, it's just 12%; the other 88% of Wyoming Medicare beneficiaries are eligible because they're 65 or older.

Or call
866-454-0556
(TTY 771) to speak to a licensed insurance agent.
(Mon-Fri 8am-9pm, Sat 10am-7pm ET)
Medicare Advantage in Wyoming
Nearly all Wyoming Medicare beneficiaries opt for Original Medicare – only 6,454 people had private Medicare Advantage coverage as of late 2021, which amounts to only about 5% of Wyoming's Medicare population enrolled in Medicare Advantage plans. Nationwide, almost 44% of Medicare enrollees were enrolled in private Medicare plans (nearly all of which are Medicare Advantage plans), but Original Medicare enrollment in Wyoming is much more popular.
That's due in large part to the fact that much of Wyoming simply didn't have any Medicare Advantage plans available for purchase prior to 2019. There were no Medicare Advantage plans for sale in 15 of the state's 23 counties. But starting in 2019, Lasso Healthcare began offering Medicare Savings Account plans (a type of Medicare Advantage plan) statewide in Wyoming. As of 2022, several counties also have Medicare Advantage plans available from UnitedHealthcare, while the rest of the counties only have Lasso Healthcare as a Medicare Advantage option. But beneficiaries in each of those counties have a choice between two different Lasso Healthcare MSA options.
Medicare Advantage plans provide all of the benefits of Original Medicare (Part A, hospital coverage, and Part B, outpatient/medical coverage), although out-of-pocket costs and provider network access can differ considerably. Medicare Advantage plans also tend to include extra benefits, including Part D coverage for drugs, nurse hotlines, gym memberships, and covered dental and vision services.
Medicare Advantage enrollment is available when a person is first eligible for Medicare, and there's an annual open enrollment period in the fall (October 15 to December 7) when beneficiaries can switch to or from Medicare Advantage, or pick a different Medicare Advantage plan. There is also a window at the start of the year (January 1 to March 31) when people who are already enrolled in Medicare Advantage plans can switch to a different Advantage plan or switch to Original Medicare instead.
Medigap in Wyoming
Original Medicare does not have a cap on out-of-pocket costs (the deductible and coinsurance the people pay when they need medical care), so most beneficiaries rely on some sort of supplemental coverage. Many have supplemental coverage from a current or former employer, or from Medicaid. But for those who don't, private Medigap plans provide supplemental coverage that pays some or all of the out-of-pocket expenses Original Medicare beneficiaries would otherwise have to pay on their own.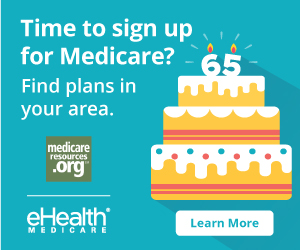 The Wyoming Department of Insurance publishes an annual buyer's guide for Medigap coverage (here's the 2021 guide) with helpful state-specific information related to Medicare plans. The guide notes that people under age 65 who have Medicare eligibility in Wyoming due to a disability are not guaranteed access to a Medigap plan, and that insurers can use medical underwriting to determine eligibility for people under 65 — all of whom have at least one significant pre-existing condition. (There are no federal rules to ensure access to Medigap plans for people under age 65, although many states have taken action to address this.)
In Wyoming as of 2022, two Medigap insurance companies (State Farm Mutual Automobile Insurance Company and United American Insurance Company) would consider applicants who are under age 65, but only for limited plan options (Plan A, C, D, F, G, or N from State Farm, and Plan B or high-deductible Plan F from United American). However, the Wyoming Health Insurance Pool provides guaranteed-issue coverage for applicants who are unable to obtain Medigap coverage due to medical underwriting.
Wyoming is one of several states where state-run high-risk pools are still operational, with supplemental coverage available to Medicare beneficiaries who are unable to obtain private Medigap plans. The others are Alaska, Iowa, Nebraska, New Mexico, North Dakota, South Carolina, and Washington. Wyoming enacted legislation in 2019 that extends the operation of the Wyoming Health Insurance Pool through 2030.
For people who are age 65 or older, there were 26 insurance companies offering Medigap plans in Wyoming as of 2021. The state's annual buyer's guide includes sample prices for a 65-year-old for each plan offered by each insurer (Medigap plans are standardized at the federal level, with ten different plan options available, but not all insurers offer all plan options).
Unlike other private Medicare coverage options (ie, Medicare Advantage and Medicare Part D), there is no annual open enrollment period for Medigap plans. Coverage is guaranteed-issue during the first six months that a person is at least 65 and also enrolled in Medicare Parts A and B. After that, in most circumstances, insurers can use medical underwriting if a person applies for a Medigap plan.

Wyoming Medicare Part D
Original Medicare does not cover outpatient prescription drugs. But Medicare beneficiaries can get coverage for prescription drugs via a Medicare Advantage plan, an employer-sponsored plan (offered by a current or former employer), or a stand-alone Part D plan. In areas where Medicare Advantage enrollment is lower, Medicare Part D enrollment for stand-alone plans tends to be higher.
As of November 2021, nearly 63% of Wyoming Medicare beneficiaries were enrolled in stand-alone Medicare Part D plans. For 2022 coverage, Part D plan availability in Wyoming includes 22 plans with premiums ranging from about $7 to $116 per month.
Medicare Part D enrollment is available when a person is first eligible for Medicare, and the same fall open enrollment period that applies to Medicare Advantage plans is also used for Medicare Part D plans: Beneficiaries can enroll in a Part D plan or switch to a different plan between October 15 and December 7, with coverage effective the first of the following year.
It's recommended that beneficiaries use Medicare's plan finder tool each year to actively compare the available options and see how each plan will cover their prescription drugs in the coming year; plans change from one year to the next, and so do beneficiaries prescription needs. A more costly plan in terms of monthly premiums might work out to be the best option, due to lower out-of-pocket costs when the enrollee fills prescriptions throughout the year.
How does Medicaid provide financial assistance to Medicare beneficiaries in Wyoming?
Many Medicare beneficiaries receive financial assistance through Medicaid with the cost of Medicare premiums and services Medicare doesn't cover – such as long-term care.
Our guide to financial assistance for Medicare enrollees in Wyoming includes overviews of these benefits, including Medicare Savings Programs, long-term care coverage, and eligibility guidelines for assistance.
Medicare in Wyoming: Resources for beneficiaries and their caregivers
If you have questions about Medicare eligibility in Wyoming or need help with Medicare coverage enrollment in Wyoming, you can reach out to the Wyoming Insurance Department. They have a page devoted to health coverage for Medicare beneficiaries, which includes information about Wyoming's State Health Insurance Information Program.
The Medicare Rights Center is a nationwide service, with a website and call center, that can provide information and assistance with a variety of Medicare-related questions.
This guide to how Wyoming Medicaid can provide assistance to Medicare beneficiaries with limited financial means is a useful resource for Medicare beneficiaries in Wyoming and their caregivers.
---
Louise Norris is an individual health insurance broker who has been writing about health insurance and health reform since 2006. She has written dozens of opinions and educational pieces about the Affordable Care Act for healthinsurance.org. Her state health exchange updates are regularly cited by media who cover health reform and by other health insurance experts.