Find short-term health insurance in Montana.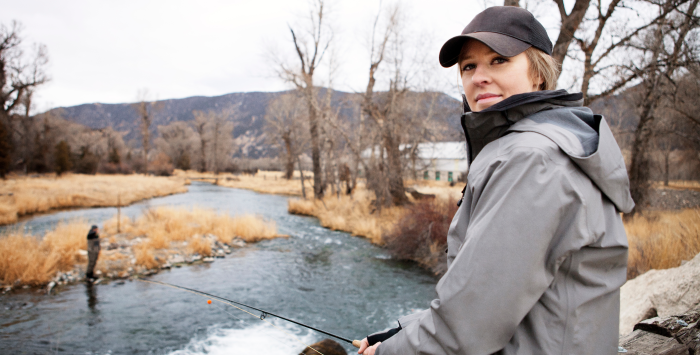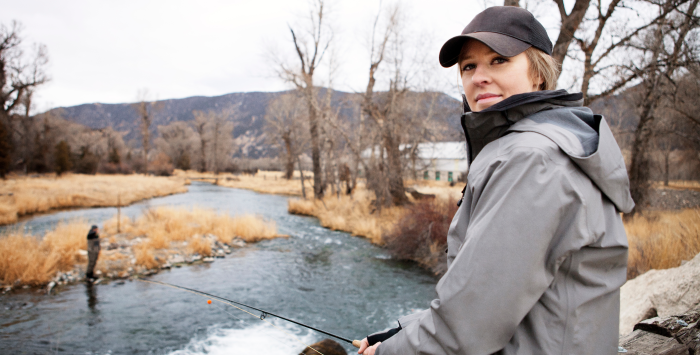 Availability of short-term health insurance in Montana
Montana applies federal regulations that limit initial duration of short-term plans to 364 days
In Montana, federal regulations regarding short-term health insurance apply, which means insurers can market short-term health insurance plans with initial terms of up to 364 days with the option to renew for a total duration up to 36 months.
However, Montana's short-term health plan insurers have opted to offer coverage with maximum terms of six months. As of 2023, there were at least three insurers selling short-term health insurance plans in Montana, and all of them capped their plans at six months.
Frequently asked questions about short-term health insurance in Montana
Frequently asked questions about short-term health insurance in Montana
Is short-term health insurance available for purchase in Montana?
Yes. As of 2023, there were at least three insurers offering short-term health insurance in Montana.
How much does short-term health insurance cost in Montana?
The average monthly premium for a short-term health insurance plan sold in Montana was $252.98 in 2022, according to data from IHC Specialty Benefits.
Which short-term plan durations are permitted under Montana rules?
Although short-term health insurance in Montana is allowed to have initial terms of up to 364 days, the insurers that offer short-term plans in Montana all currently cap their plan terms at six months, and have not started offering longer-term plans.
The Trump administration's regulations, which took effect in late 2018, allow short-term plans to have initial terms of up to 364 days, and total duration, including renewals, of up to 36 months (prior to October 2018, federal regulations limited short-term coverage to three months in duration, and prohibited renewals). But the insurance companies that provide these policies are able to impose shorter plan durations, and Montana's insurers have opted to do so.
During the 2019 legislative session, Representative Tom Winter (D, Missoula) introduced H.B.503, which would have limited short-term plan duration to three months. But the legislation did not pass, and Montana continues to allow short-term health insurance plans to be issued with initial terms of up to 364 days.
The Biden administration has proposed a rule change at the federal level that would limit short-term policies to a maximum of four months, including renewal. If that's finalized, it would be applicable in Montana.
Which insurance companies offer short-term health coverage in Montana?
At least three health insurance companies provide short-term medical insurance plans in Montana:
Allstate Health Solutions (formerly National General)
The North River Insurance Company
UnitedHealthcare (Golden Rule)
Although the state of Montana allows insurers to use the federal government's lenient rules for short-term plan duration caps, all of Montana's insurers currently cap their plan terms at six months.
Who can buy short-term health insurance in Montana?
Short-term health insurance plans in Montana can be purchased by residents who can meet the underwriting guidelines of insurers. This usually means being under 65 years old (some insurers put the age limit at 64 years) and in fairly good health.
Short-term health coverage typically includes blanket exclusions for pre-existing conditions, so these types of plans are not adequate for someone in Big Sky Country who needs medical care for ongoing or pre-existing conditions. The ACA's essential health benefits are also not required to be covered under short-term healthcare plans; maternity care, prescription drugs, and mental health care are the most commonly excluded benefits, but coverage varies considerably from one plan to another.
If you're in need of health insurance coverage in Montana, you'll want to first check to see if you can enroll in an ACA-compliant major medical plan (ie, an Obamacare plan).
These plans are available during the annual open enrollment period in the fall (November 1 – January 15), and can be purchased through Montana's federally-run exchange/marketplace or directly from one of the health insurance companies that offer policies in the state (premium subsidies and cost-sharing subsidies are only available if you buy your plan through the exchange).
If you're trying to enroll outside of the open enrollment window, you may be eligible for a special enrollment period if you experience a qualifying life event. And there is an ongoing special enrollment period, which will continue through at least 2025, during which subsidy-eligible applicants can enroll in a plan through the exchange at any time if their household income doesn't exceed 150% of the poverty level.
ACA-compliant plans are purchased on a month-to-month basis, so you can enroll even if you need coverage for a few months before another policy takes effect. For example, if you'll soon be enrolled in Medicare or an employer's plan, you can sign up for a marketplace plan (assuming it's during open enrollment or you qualify for a special enrollment period) and then schedule your marketplace plan to end when your new coverage starts.
When should I consider buying short-term health insurance in Montana?
There may be situations when you find short-term health insurance as the only realistic option, for example:
If you missed open enrollment for ACA-compliant coverage and lack a qualifying event that would trigger a special enrollment period.
If you're newly employed and the business has a waiting period of up to three months before you can enroll in the employer-sponsored group healthcare plan (and you're not eligible to enroll in an ACA-compliant plan or keep another employer's plan via COBRA/state continuation)
If you'll soon be eligible for Medicare and don't have access to any other coverage before then. You can use a short-term plan to bridge the gap, although it's recommended that you enroll in an ACA-compliant plan if an enrollment opportunity presents itself before your Medicare coverage takes effect (you'll be able to cancel the plan when your Medicare begins).
If you've already enrolled in an ACA-compliant plan or an employer's plan, but have to wait several weeks before the coverage takes effect and need just-in-case coverage in the meantime.
If you're not eligible for Medicaid or a premium subsidy in the exchange, the monthly premiums for an ACA-compliant plan might be unaffordable.
How does Montana regulate the sale of short-term health insurance?
Montana published guidance in 2018, clarifying that the state was deferring to federal rules for short-term health insurance plans. The state also published a series of FAQs about short-term health insurance in Montana, including details about state-mandated benefits and state regulations that apply to short-term plans.
From 2009 to 2016, Monica Lindeen was the Commissioner of Securities and Insurance in Montana. Lindeen, a Democrat, was term-limited in 2016 and could not seek re-election that year. Matt Rosendale, a Republican, won the election in 2016 and assumed office as the Commissioner at the start of 2017.
Rosendale ran unsuccessfully to unseat Senator Jon Tester, a Democrat, in the 2018 election; Rosendale lost that race, so he continued to be Montana's Insurance Commissioner. But in the 2020 election, Rosendale successfully ran for Montana's at-large House of Representatives seat. Another Republican, Troy Downing, won the 2020 election to be Montana's next Commissioner of Securities and Insurance.
Rosendale and Downing have similar approaches to health care reform and short-term health insurance, but it differs sharply from the approach taken by their predecessor. Lindeen's office warned consumers early in 2016 about the limitation and potential shortcomings of short-term health insurance, while Rosendale has been much more open to the idea of short-term plans, and Downing has called them "another tool in toolbox… not right for everybody, but it is right for some people."
Lindeen's office took action against several short-term health insurers and insurance producers in 2016, alleging that they had sold short-term plans to Montana residents without adequate licensing, and without communicating the fact that these plans didn't cover pre-existing conditions, didn't count as health insurance in terms of avoiding the individual mandate penalty (which applied from 2014 through 2018, and was assessed on people who were enrolled in short-term health plans) and could not be considered comprehensive coverage.
The issue was resolved with an agreement (finalized three days after Rosendale took over as Commissioner) that refunds would be offered to residents who had purchased the policies in question.
Rosendale's office subsequently secured nearly $285,000 in restitution that could be paid to as many as 3,645 policyholders in Montana, although people had to demonstrate that they were misled by one of the insurers or agentsdeceptively marketing short-term plans between 2012 and 2016. The primary insurer in the case is Health Insurance Innovations, but there are several other insurers and individuals who paid into the restitution fund, and Commissioner Rosendale has sent letters to the 3,645 people who were identified by his office as possibly having been misled by one of them. There was a form included with the letter that people had to fill out in order to claim restitution funds, and it had to be returned to Rosendale's office by November 9, 2019.
Although Rosendale pursued restitution for people who were misled by deceptive marketing tactics used by some short-term insurers, his approach has tended to be more welcoming of short-term health insurance in Montana than Lindeen's (which was in line with his general opposition to the ACA; Downing shares Rosendale's opposition to the ACA). Although he has noted that it's essential for consumers to be well-informed about what they're purchasing, he's in favor of expanding health insurance options "outside the scope of Obamacare regulations."
Early in the COVID pandemic, Rosendale also included short-term plans in his summary of year-round coverage options for Montana residents (and listed both short-term plans and direct primary care plans above ACA-compliant plans purchased during a special enrollment period triggered by a qualifying event). Rosendale has also championed health care sharing ministries as an alternative to ACA-compliant coverage.
---
Louise Norris is an individual health insurance broker who has been writing about health insurance and health reform since 2006. She has written dozens of opinions and educational pieces about the Affordable Care Act for healthinsurance.org. Her state health exchange updates are regularly cited by media who cover health reform and by other health insurance experts.