See your Arizona health insurance coverage options.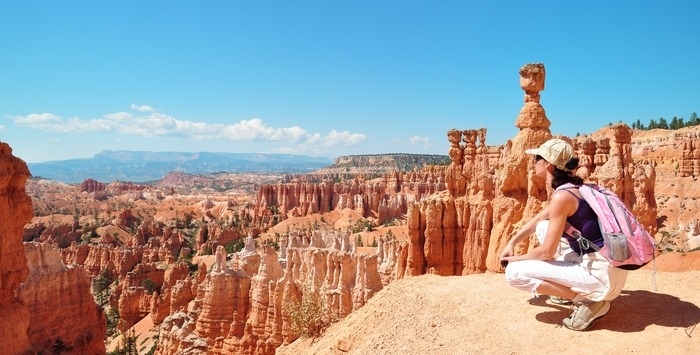 Find individual and family plans, small-group, short-term or Medicare plans through licensed agency partners.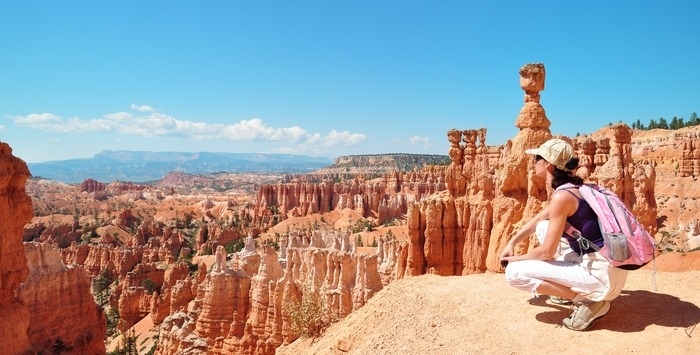 Arizona Health Insurance Consumer Guide
This guide was created to help you better understand the Arizona Marketplace and pick the right health plan for you and your family. For many, an Affordable Care Act (ACA) Marketplace plan – also called an Obamacare plan – may be a good choice.
Arizona uses the federal Marketplace (exchange), so people enroll through HealthCare.gov. People who need to buy their own insurance use the exchange. This includes self-employed people, workers at small businesses without health benefits, and early retirees under 65 who need coverage until Medicare.
Explore our other comprehensive guides to coverage in Arizona
Frequently asked questions about health insurance in Arizona
Frequently asked questions about health insurance in Arizona
Who can buy Marketplace health insurance?
To buy Marketplace health coverage in Arizona:5
You must live in Arizona.

You must be lawfully present in the U.S.

You can't be incarcerated.

You can't be enrolled in Medicare.
When can I enroll in an ACA-compliant plan in Arizona?
Arizona's open enrollment period to sign up for ACA Marketplace individual and family health plans is between November 1 and January 15. This applies whether you enroll through the exchange or directly with an insurer.
If you want your coverage to begin on January 1, enroll by December 15. If you sign up between December 16 and January 15, your coverage will start on February 1.6
If the open enrollment deadline passes, you may still be able to sign up for or make changes to an ACA Marketplace health plan through a special enrollment period (SEP). To qualify for a SEP, you'll need a qualifying life event.
But there are instances where you don't need a qualifying life event to apply outside of open enrollment. For example:
If you're eligible for premium tax credits and your income is not more than

150% of the poverty level

, you can enroll anytime until at least 2025.7

If you're a

Native American

, you can enroll whenever necessary.8
If you lose Medicaid or CHIP between March 31, 2023 and July 31, 2024, you can enroll through the extended SEP.9
How do I enroll in a Marketplace plan in Arizona?
Here are the main ways to enroll in a Marketplace health plan in Arizona:
Directly through HealthCare.gov

By phone at (800) 318-2596 (TTY: 1-855-889-4325). Talk to an agent 24 hours a day, seven days a week, except for holidays.

With the help of agents, navigators, or certified application counselors or an approved enhanced direct enrollment entity.10
No matter which of the above methods you use, you'll still purchase your health plan through HealthCare.gov since Arizona uses the federally facilitated Marketplace. The website will walk you through the application process and determine your subsidy eligibility.
How can I find affordable health insurance in Arizona?
In Arizona, individuals and families have several options to find affordable health insurance coverage: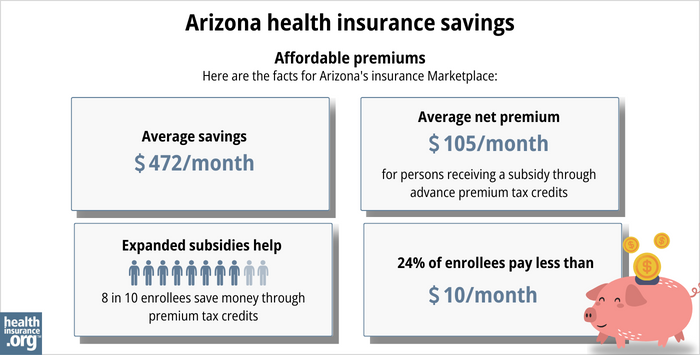 Source: CMS.gov11
How many insurers offer Marketplace coverage in Arizona?
For 2023, there are eight insurers offering plans on Arizona's exchange:13 
Aetna CVS Health/Banner Health

Arizona Complete Health (formerly Health Net of AZ)

Blue Cross Blue Shield of Arizona, Inc. (HMO and PPO options)

Cigna

Imperial Insurance (new for 2023)

Medica Community Health Plan

Oscar Health Plan

UnitedHealthcare of Arizona
Are Marketplace health insurance premiums increasing in Arizona?
Insurance providers in Arizona's individual market have requested the following rate changes for 2024:14
Arizona's ACA Marketplace Plan 2024 Proposed Rate Increases by Insurance Company

Issuer
Percent Increase
Aetna CVS Health/Banner Health
2.02%
Blue Cross and Blue Shield of Arizona, Inc.
-4.54%
Imperial Insurance
-8.04%
Arizona Complete Health
-2.42%
Medica Community Health Plan
7.17%
Oscar Health Plan, Inc.
-1.04%
UnitedHealthcare of Arizona, Inc.
-1.20%
Source: HealthCare.gov14
When looking at overall average rate changes, it's important to understand:

Published rates are for full-price plans. Most enrollees receive subsidies, so their net rate change depends on their plan and subsidy amount.15

Averages don't account for premiums increasing with age. People pay more each year as they get older.

A weighted average lumps all plans together. But rate changes vary by insurer and plan.
How many people are insured through Arizona's Marketplace?
What health insurance resources are available to Arizona residents?
---
Louise Norris is an individual health insurance broker who has been writing about health insurance and health reform since 2006. She has written dozens of opinions and educational pieces about the Affordable Care Act for healthinsurance.org. Her state health exchange updates are regularly cited by media who cover health reform and by other health insurance experts.
Footnotes