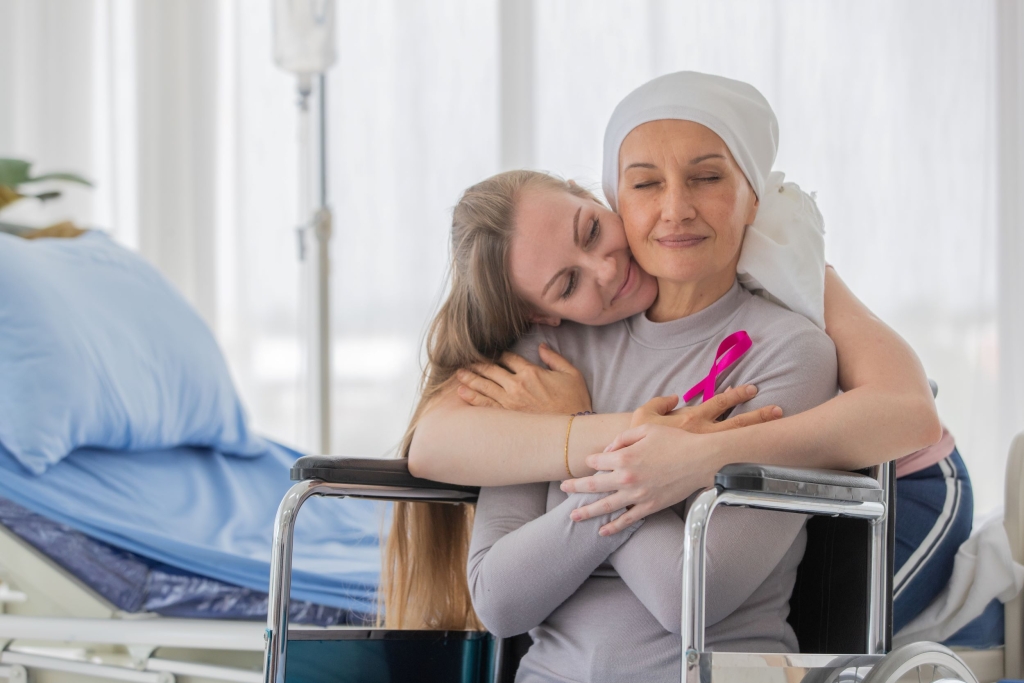 Financial help during your journey to recovery
The costs of living with cancer are hard to predict. A cancer insurance policy can go beyond your health insurance to provide funds that help cover a wide range of expenses – both medical and non-medical – when you need support most.
Shop for coverage today with our trusted partners.
According to the American Cancer Society, about one out of every two men and one out of every three women will develop cancer at some point. The medical expenses associated with cancer treatment will generally mean that cancer patients end up having to meet a comprehensive health plan's deductible and out-of-pocket cap, which can be as high as $9,100 for a single person's in-network care in 2023.
If you undergo treatment for cancer, you may find that you need to take extended time away from work, and possibly travel to a different area in order to receive the care you need. That can create a significant financial burden – even if you have robust medical coverage.
The financial impact of cancer adds additional stress to an already stressful situation, and a study by Dr. Veena Shankaran, a University of Washington oncologist, and other researchers found cancer patients are 2.5 times more likely to declare bankruptcy than people who haven't had cancer.
What is cancer insurance?
Cancer insurance, also known as specified-disease insurance in some states, is a type of supplemental health insurance that pays cash benefits for various cancer diagnoses and treatments. You can use that money to pay out-of-pocket medical costs and other expenses, including travel, lodging and meals during treatment, child care and home health services.
Cancer insurance is intended to supplement a comprehensive major medical health plan, and is not suitable to be a person's only coverage for healthcare.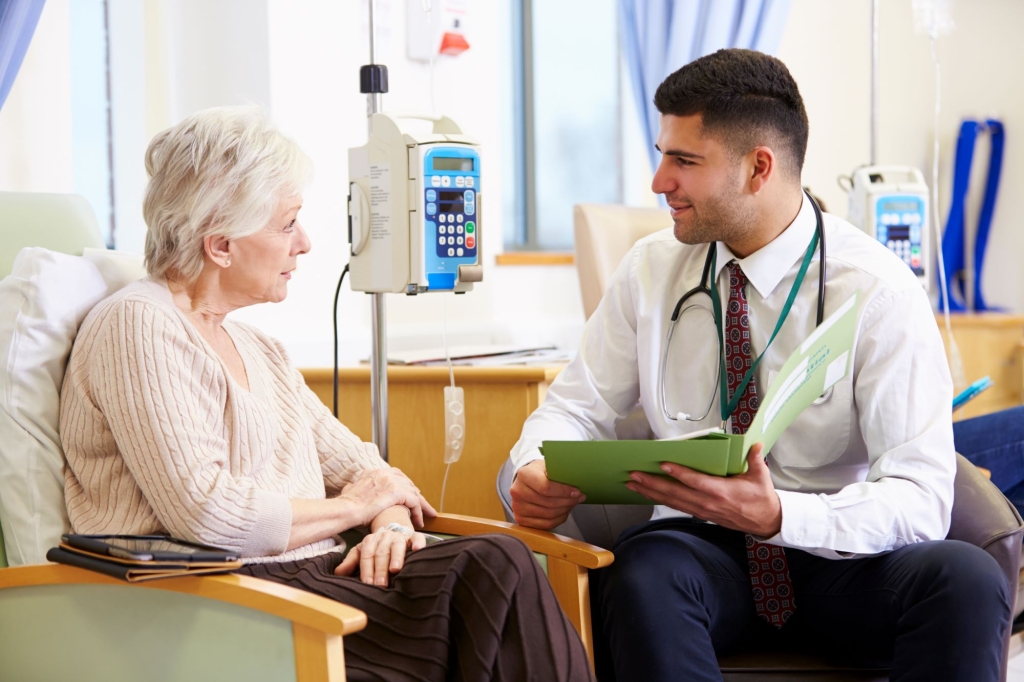 How does cancer insurance work?
Unlike major medical policies, which send payments directly to medical providers, cancer insurance policies send benefits to the policyholder (or policyholder's assignee) to use as they see fit. Cancer insurance plans can pay benefits as a single lump sum, or as a set amount for various specific treatments under a scheduled benefits policy.
A lump sum policy pays a predetermined amount of money if you're diagnosed with cancer, regardless of the subsequent treatments that you may need. This can often be added as a rider to a scheduled benefits policy.
A scheduled benefits policy (also called an indemnity policy) has separate predetermined benefit amounts that you can receive when you have various specific cancer treatments, such as inpatient care, surgery, anesthesia, bone marrow or stem cell transplants, chemotherapy and radiation. (Some plans pay a percentage of incurred costs for specific treatments up to a specified cap, but these are not as common.)
Insurers can offer different levels of coverage, with more expensive policies paying higher benefit amounts. But all cancer insurance policies pay out specified amounts, regardless of your actual costs. This is is why it's so important to also maintain comprehensive major medical coverage, which does not have a cap on how much it will pay for medically necessary care.
What does cancer insurance cover?
The specifics vary from one plan to another, and each state regulates the benefits allowed by these plans. If a policy pays benefits for specific treatments, it's common to see payouts for a wide range of medical services, including:
Preventive cancer screenings
Inpatient and ICU care
Surgery, including reconstructive surgery, and any necessary anesthesia
Prescription drugs needed to treat the cancer or side effects of the treatment
Radiation therapy, chemotherapy, and immunotherapy
Bone marrow and stem cell transplants
Primary care and specialist visits
Transportation by ambulance
Blood and blood plasma
Prosthetic devices
Skilled nursing and rehabilitation care
Home health care
Hospice care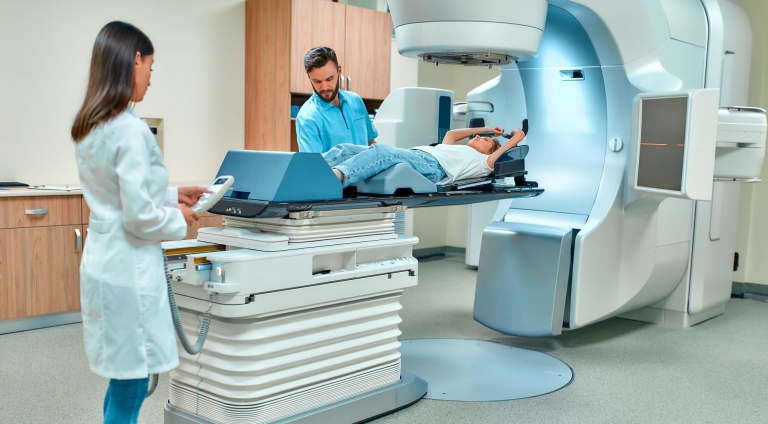 What doesn't cancer insurance cover?
Cancer insurance policies are not designed to cover all of the medical costs a person may incur when they're being treated for cancer. The average cost of cancer treatment in the first year after diagnosis is $41,800, but total costs can be much higher than that and treatment for some types of cancer can exceed $1 million.
The bulk of the costs for cancer treatment should be covered by a major medical health plan, and no cancer policy can replace the need for major medical coverage.
It's also important to understand exactly what types of cancer diagnoses or treatments will trigger a payout under your cancer insurance policy. For example, if you find that your cancer coverage only pays benefits for  internal cancers, this means it would exclude non-metastasized skin cancer. It's unlikely that cancer insurance would pay for pre-cancerous conditions. And depending on the policy, benefits for conditions related to the cancer or its treatment may not be part of the coverage.
Factors to consider when choosing cancer insurance

Who's selling the policy?
Make sure the cancer policy insurer (and agent, if you're using one) is licensed in your state.

Will the policy pay a lump sum if you're diagnosed with cancer, or smaller amounts for a variety of different treatments?

Will the plan pay anything if you need treatment for a separate condition that's related to the cancer or cancer treatment?

Coverage of non-medical expenses
Will it provide a benefit for non-medical expenses, such as child care, pet care/boarding, or travel/lodging?
What companies offer cancer insurance?
There are numerous insurance companies that offer cancer insurance for individuals and families. In some cases, consumers can purchase cancer policies directly from an insurer's website, while enrollment in other plans – such as employer-sponsored plans – may require the buyer to work with a health insurance agency or brokerage.
Frequently asked questions about
cancer insurance