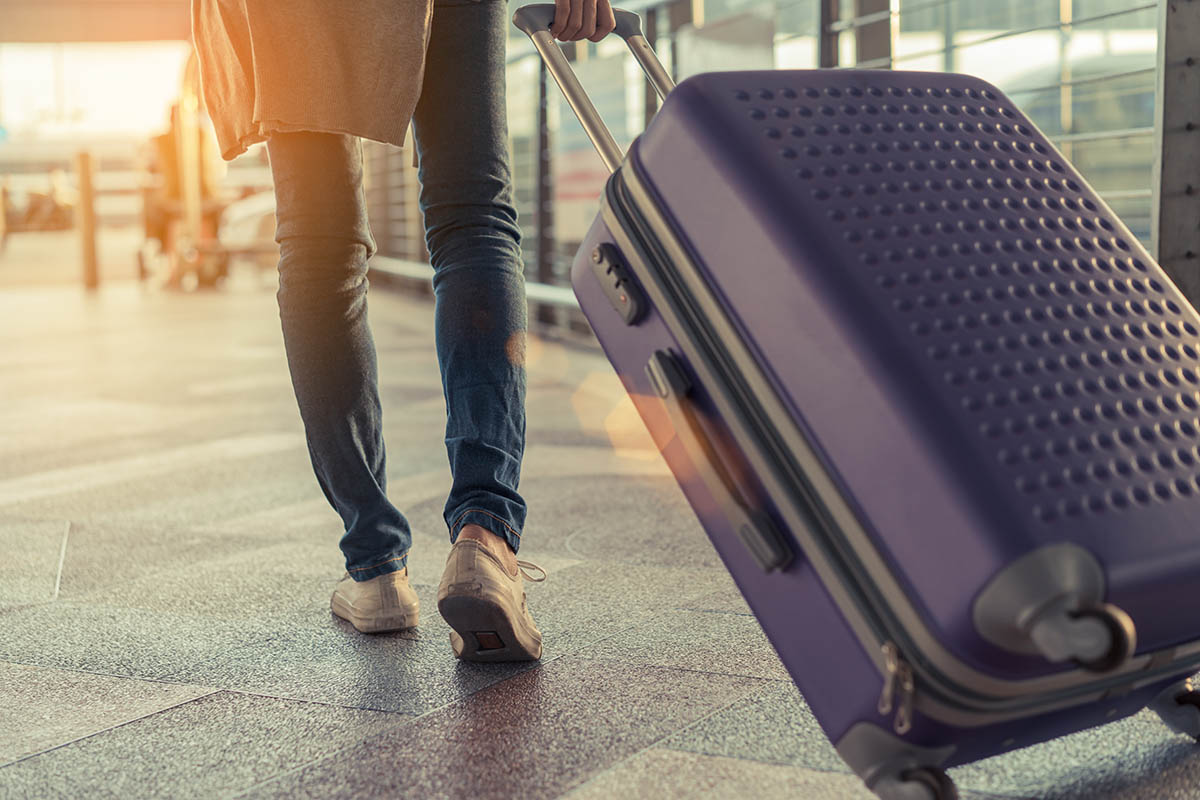 It's not really vacation without peace of mind.
Protect your travel investment with coverage that can help with unexpected expenses – from medical emergencies, to car rental mishaps and trip delays or cancellations.
Explore your coverage options.
What is travel insurance?
Travel insurance provides coverage for financial risks you might incur while on a trip. Depending on the scope of the policy you buy, this may include medical coverage as well as reimbursement for otherwise non-refundable reservations if you need to cancel your trip or if you experience travel delays or interruptions, costs of lost luggage, rental car damage, and other unforeseen expenses that might arise if things go wrong on your trip.
Travel insurance policies are available for all your travels abroad. And coverage is available to Americans traveling to other countries as well as people traveling to the United States.
These policies vary in their scope, but can cover the cost of emergency medical care in the area where you're traveling, as well as medical evacuation to a larger hospital or back to your home area.
Travel medical policies have caps on how much they'll pay, but there are plans available with a wide range of benefit limits.
How much does travel insurance cost?
The National Association of Insurance Commissioners notes that premiums for travel insurance typically range from about 4% to 8% of the total cost of the trip, depending on various factors. So, for a $5,000 trip, you should expect to pay between $200 and $400 in premiums for travel insurance.
The cost will depend on what the policy covers (medical benefits, trip cancellation, lost luggage, etc.) as well as the maximum amount the policy will pay in benefits if you have a covered claim, and the deductible you choose for medical coverage. (Lower deductibles tend to come with higher premiums, and vice versa.) If the policy includes trip cancellation coverage, the premium will also depend on how much you're paying in non-refundable costs for the trip.
The cost of travel insurance will also depend on your age, the number of travelers in your party, the destination, and the length of your trip. These are all factors that affect the likelihood of a claim, and premiums are higher when claims are more likely. (An older person going on a two-month trip will have a higher likelihood of a claim than a younger person going for just a week).
And when it comes to trip cancellation, a policy that allows you to cancel for any reason will be more expensive than a policy that provides trip cancellation reimbursement only for one of a specific set of cancellation reasons.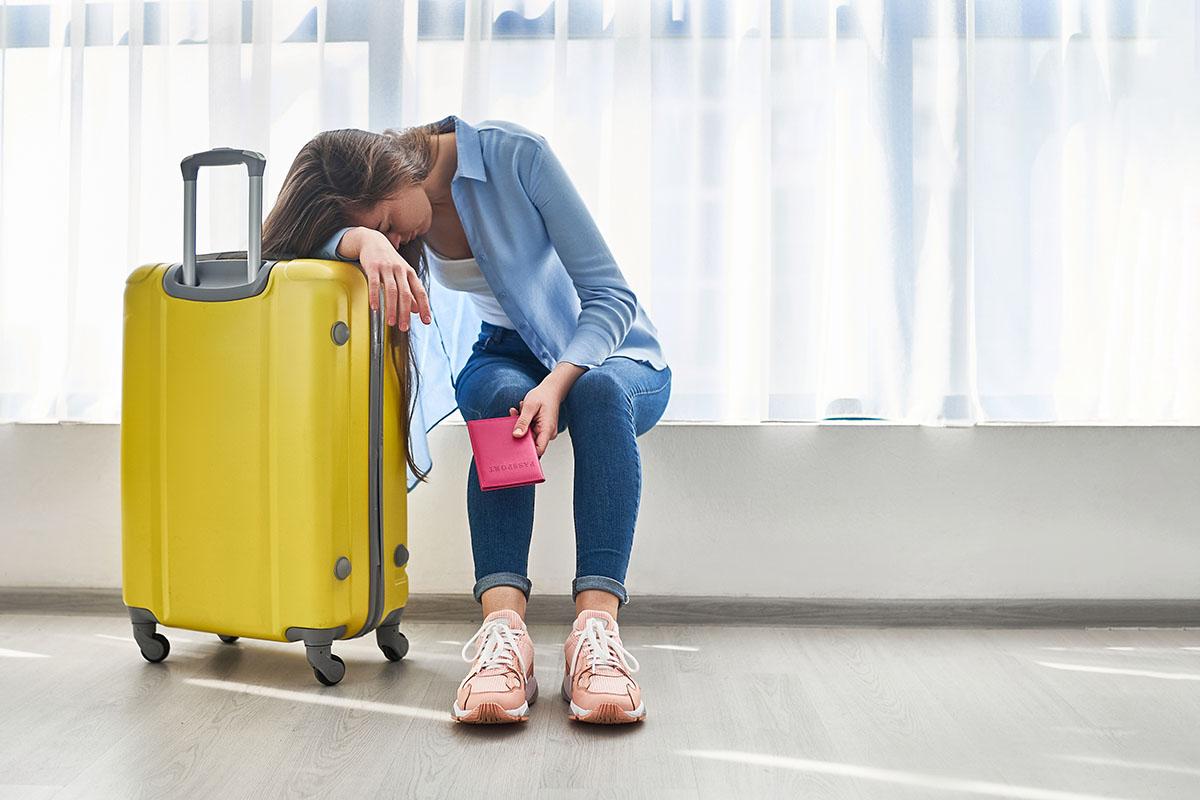 Is travel insurance worth buying?
Travel insurance is optional, but highly recommended by the U.S. Department of State. The decision around buying it will depend on your own personal risk tolerance, how much you've paid in non-refundable costs for the trip, and whether your regular health insurance will provide coverage for expenses you incur while you're on the trip.
If you're traveling within the U.S., your regular health plan will provide emergency coverage even if you have to be treated at an out-of-network emergency room. (This is due to the Affordable Care Act and the No Surprises Act.) But if you're leaving the country, you may find that your current plan will not provide any travel health insurance coverage.
You may not feel that you need coverage for issues like the costs of trip cancellation or lost luggage. (You may, for instance, feel comfortable taking a loss on those expenses if necessary, or feel confident that your credit card provides adequate protection.) But the idea of being without health coverage in a foreign country may make some people at least consider travel medical insurance. And depending on where you're traveling, you may need to show proof of medical insurance in order to obtain a visa.
What does travel insurance cover?
Travel coverage specifics will vary by plan. Travel medical insurance is not regulated by the Affordable Care Act, so it does not have to cover pre-existing conditions and insurers are free to design their policies however they like.
Travel policies can – but don't always – include a wide range of benefits, including coverage for comprehensive emergency medical and dental care, medical transportation/evacuation, accidental death and dismemberment, repatriation of remains, identity theft, lost luggage, personal liability, and reimbursement of some or all non-refundable expenses due to trip cancellation. Some policies will even cover the cost of extended accommodations if you're unable to return home on schedule because of a covered illness.
The maximum benefit will vary from one policy to another, as will the deductible for medical care; it's common to see deductibles that range from $0 to more than $25,000. In addition to an overall benefit maximum, travel policies will generally have specific benefit caps for certain covered circumstances, such as a per-item limit on how much the policy will pay for lost luggage.
Travel insurance can provide coverage for a trip that lasts just a week, or for a multi-month excursion. And if you're planning multiple trips within a single year, an annual (multi-trip) policy might be the best fit, as it will provide coverage for all of the trips without the need for multiple applications.
Some insurers offer travel policies that can remain in force for one to three years. Policies with longer terms can be suitable for expats and will often provide routine/preventive as well as emergency medical coverage. (Shorter-term travel medical policies will generally only cover unexpected emergency care.)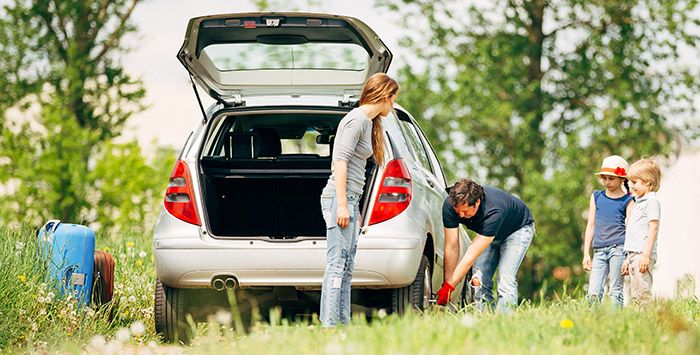 What's not covered by a travel policy?
Travel insurance policies vary in terms of what they don't cover, so it's important to understand the policy details and exclusion list.
Travel insurance policies generally don't cover pre-existing medical conditions unless the policy has a pre-existing medical condition waiver or provides benefits for acute reoccurance of a pre-existing condition.
It's common for travel insurance policies to have exclusions for pregnancy/maternity benefits, or claims that stem from illegal activities or drug/alcohol use. Some policies exclude COVID-related claims.
Some policies also exclude coverage for risky activities or sports. But if your itinerary includes activities such as hot air ballooning, skydiving, scuba diving, whitewater rafting, or zip lining, you can find travel insurance policies that offer coverage for high-risk activities via an adventure sports add-on/rider.
The trip cancellation portion of travel insurance varies depending on whether you buy a policy that allows you to cancel for any reason (including just changing your mind about the trip), or only for involuntary reasons that may be specifically enumerated by the policy – such as jury duty, the death of a family member, or an illness that prevents travel and is certified by a doctor.
How can I get travel insurance?
You can shop for travel insurance online, directly from an insurer that offers it. You can use the free quote tool at the top of this page to compare travel insurance policies offered by several different companies.
You can also buy coverage offered by a travel agent or airline. (Airlines often partner with an insurance company to offer this benefit.) But it's wise to consider multiple options before selecting a policy.
To buy travel insurance, you'll need to provide basic information about the trip and people who will be traveling. This will include the departure and return dates, your destinations, the cost of the trip, and ages of the travelers.
In general, it's a good idea to purchase travel insurance around the same that that you book your trip. If you wait until closer to the travel date, you may not be able to obtain a waiver to cover pre-existing conditions or comprehensive trip cancellation coverage. This would mean that you would not have access to coverage for pre-existing conditions or cancel-for-any-reason trip cancellation reimbursement.