How many Minnesotans have Medicare coverage?
As of May 2023, 1,111,396 Minnesota residents were enrolled in Medicare coverage, which amounted to about 19% of the state's population.
Most Americans become eligible for Medicare when they turn 65. But younger Americans gain Medicare eligibility after they have been receiving disability benefits for 24 months, or have ALS or end-stage renal disease. In the US, almost 12% of all Medicare beneficiaries — 7.7 million people — are under age 65. It's a little lower in Minnesota, where only about 10% of Medicare beneficiaries are under age 65 and eligible due to a disability.
Medicare Advantage plans and Medicare Cost plans are popular in Minnesota
Private Medicare Advantage plans are an alternative to Original Medicare (Medicare Part A, hospital coverage, and Medicare Part B, outpatient/medical coverage). Medicare Advantage plans include all of the covered benefits of Original Medicare (although there can be significant differences in the out-of-pocket costs), and most plans also include Medicare Part D prescription drug coverage as well as extras like dental and vision coverage, a nurse hotline service, and gym memberships.
But Medicare Advantage plans tend to have limited provider networks, and out-of-pocket costs may be higher than they would be with Original Medicare plus a Medigap plan and Part D plan. There are pros and cons to either option, and the right solution is different for each person.
Plan availability varies by county, but Minnesota's Medicare Advantage market is robust: Residents throughout the state can select from among at least 20 Medicare Advantage plans for 2023, and some counties have more than 50 different plan options for sale.
The annual open enrollment period (October 15 – December 7) allows Medicare beneficiaries the opportunity to change their Medicare Advantage coverage if they choose to do so.
Private managed care programs for Medicare beneficiaries are particularly popular in Minnesota. Nearly 58% of all Minnesota Medicare enrollees were enrolled in private Medicare plans as of mid-2023, as opposed to a national average of about 48%.
(Note that these numbers refer to people who are enrolled in a private plan to replace Original Medicare, as opposed to a plan to supplement it — so stand-alone Part D plans and Medigap plans are not counted when we talk about more than half of Minnesota's Medicare beneficiaries being enrolled in private plans.)
Private plan enrollment already accounted for well over half of Minnesota's Medicare beneficiaries several years ago, but it dropped in 2019 and has climbed again since then in line with Medicare Advantage growth nationwide. As described below, many Minnesotans had to switch away from private Medicare Cost plans at the end of 2018, and two-thirds of all Medicare Cost plan enrollees were in Minnesota as of 2018. A significant number of them opted to enroll in Original Medicare when their Cost plans went away, as evidenced by the declining proportion of Minnesota Medicare beneficiaries with private coverage. But the percentage of Minnesota Medicare beneficiaries with private coverage has been climbing again since then, with nearly 58% of the state's beneficiaries enrolled in private plans by 2023.
Minnesota was the first to participate in a demonstration program to pilot Medicare Cost plans in the 1970s, and the plans remained popular over the decades. They didn't catch on in many other states, however, and Medicare + Choice came on the national scene in the 1990s, replaced by Medicare Advantage in 2003.
Medicare Cost enrollees in Minnesota
The legislation that introduced Medicare Advantage also created a competition clause that banned Medicare Cost plans from operating in areas where they faced substantial competition from Medicare Advantage plans, but the implementation of the competition clause was delayed for many years. In 2015, legislation (MACRA) called for the competition clause to be implemented in 2019.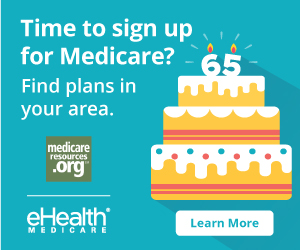 As a result, an estimated 320,000 Medicare Cost enrollees in Minnesota needed new coverage for 2019. There are 21 counties where Medicare Cost plans continue to be available, but Medicare Cost enrollees in the rest of the state were not able to keep their Cost plans. Instead, they had the option to enroll in a Medicare Advantage plan (some were automatically enrolled in a comparable Medicare Advantage plan, although they had an option to pick something else instead), or select a Medigap plan to supplement their Original Medicare.
Enrollees whose Medicare Cost plans ended had guaranteed issue rights to a Medigap plan, so they could purchase one even if they had pre-existing medical conditions, as long as they did so within 63 days of their Cost plan ending.
One of the reasons Medicare Cost has been so popular in Minnesota is that the state has a large population of "snowbirds" — retirees who live in Minnesota during the summer, but head south to warmer climes in the winter. With Medicare Cost plans, the enrollee still has Original Medicare — including the large nationwide network of providers who work with Medicare — in addition to the Medicare Cost coverage. Medicare Advantage plans, in contrast, tend to have localized networks that might not be suitable for a senior who lives in two different states during the year. A Medigap plan plus Original Medicare will allow a person in that situation to have access to health providers in both locations, although Medigap tends to be more expensive than Medicare Advantage. There are pros and cons to both options, and no one-size-fits-all solution.
As of 2023, there are still Medicare Cost plans available in 21 counties in Minnesota. Medicare Cost plans in the state are offered by Blue Cross Blue Shield of Minnesota and Medica (as of 2022, there were also Cost plans offered by Health Partners, but their policies are no longer available in Minnesota as of 2023)
Medigap in Minnesota: One of three states where plans are standardized according to state rules
Original Medicare does not limit out-of-pocket costs, so most enrollees maintain some form of supplemental coverage. Nationwide, more than half of Original Medicare beneficiaries get their supplemental coverage through an employer-sponsored plan or Medicaid. But for those who don't, optional Medigap plans (also known as Medicare supplement plans, or MedSupp) will pay some or all of the out-of-pocket costs (deductibles and coinsurance) they would otherwise have to pay if they had only Original Medicare.
Eighteen insurers offer Medigap plans in Minnesota as of 2023. According to an AHIP analysis, 224,513 people had Medigap coverage in Minnesota as of 2021. Medigap enrollment had been quite a bit lower, at 118,594 people, as of 2018. But as noted above, hundreds of thousands of people had to leave their Medicare Cost plans at the end of 2018 and transition either to Medicare Advantage or Original Medicare — with a Medigap supplement if they wanted one.
In all but three states, Medigap plans are standardized under federal rules. But Minnesota is one of three states that have federal waivers that allow the state to do its own Medigap standardization. So instead of the ten Medigap plans (A through N) that are marketed in most states, Minnesota Medigap plans include Basic, Basic with riders, Extended Basic, and Medigap plans F, K, L, M, and N. There are also Medicare Select Medigap plans in Minnesota (available from Blue Cross Blue Shield of Minnesota and Sanford), just as there are in other states.
Minnesota law prevents Medigap insurers from imposing pre-existing condition waiting periods if the beneficiary enrolls during their initial six-month open enrollment window. For those who apply after that, Medigap insurers are not allowed to impose pre-existing condition waiting periods if the enrollee wasn't diagnosed or treated for the condition in the 90 days prior to enrolling in the Medigap plan.
People who aren't yet 65 can file for Medicare benefits if they're disabled and have been receiving disability benefits for at least two years, and about 10% of Minnesota Medicare beneficiaries are under age 65. Federal rules do not guarantee access to Medigap plans for people who are under 65, but the majority of the states — including Minnesota — have implemented rules to ensure that disabled Medicare beneficiaries have at least some access to Medigap plans. Minnesota law grants a six-month open enrollment period to anyone who enrolls in Medicare Part B, regardless of age (federal rules only grant this window to people who enroll in Part B and are also at least 65 years old).

After that six-month window ends, Medigap insurers can use medical underwriting to determine an applicant's eligibility for coverage. Bipartisan legislation was introduced in Minnesota in 2020 (SF3897 and HF4030) that would have required Medigap plans to be guaranteed-issue year-round, but it did not advance out of committee. New York and Connecticut are currently the only two states that require insurers to offer ongoing guaranteed-issue access to Medigap plans.
Minnesota also prohibits Medigap insurers from basing premiums on an enrollee's age. Premiums for Medigap plans in Minnesota only vary based on tobacco use and where the enrollee lives. These rating rules also apply to people who are eligible for Medicare before the age of 65, which is somewhat unusual; most of the states that have guaranteed access to Medigap for under-65 enrollees do allow the insurers to charge those enrollees higher premiums.
When Minnesota's pre-ACA high-risk pool discontinued its policies at the end of 2014, the Minnesota Department of Commerce created a special enrollment period during which Medicare-eligible individuals who had been covered with traditional health plans in the high-risk pool were able to transition to Medigap plans on a guaranteed-issue basis.
Medicare Part D in Minnesota
Original Medicare does not provide coverage for outpatient prescription drugs. More than half of Original Medicare beneficiaries nationwide have supplemental coverage via an employer-sponsored plan (from a current or former employer or spouse's employer) or Medicaid, and these plans often include prescription coverage. Some Medigap plans that were sold prior to 2006 included coverage for prescription drugs, but sales of those plans ceased as of 2006, when Medicare Part D became available. Part D was created under the Medicare Modernization Act of 2003, which was signed into law by President George W. Bush.
For people who have enrolled in Medicare since 2006 and who don't have drug coverage through Medicaid or an employer-sponsored plan, Medicare Part D enrollment is essential in order to have coverage for prescriptions. Part D is optional, and can be purchased as a stand-alone plan, or integrated with a Medicare Advantage plan.
There are 24 stand-alone Medicare Part D plans for sale in Minnesota for 2023, with premiums that range from under $5/month to $114/month. The same open enrollment period that applies to Medicare Advantage plans (October 15 to December 7) also applies to Part D plans. During this window, Medicared beneficiaries can change their Part D coverage, with the new plan taking effect January 1.
In Minnesota as of mid-2023, there were 334,715 people with stand-alone Part D drug coverage. Another 569,194 Medicare beneficiaries in Minnesota had Part D prescription drug coverage as part of their Medicare Advantage plans.
How does Medicaid provide financial assistance to Medicare beneficiaries in Minnesota?
Many Medicare beneficiaries receive financial assistance through Medicaid with the cost of Medicare premiums and services Medicare doesn't cover – such as long-term care.
Our guide to financial assistance for Medicare enrollees in Minnesota includes overviews of these programs, including long-term care coverage, Medicare Savings Programs, and eligibility guidelines for assistance.
Medicare in Minnesota: Resources for Medicare beneficiaries and their caregivers
You may contact Minnesota's Health Insurance Counseling Program with questions related to Medicare coverage in the state, or for assistance with eligibility or enrollment.
This overview of how Minnesota's Medicaid program can help Medicare beneficiaries with limited financial means is a useful resource. About 156,000 Minnesotans were "dual eligibles" as of 2013, enrolled in Medicaid as well as Medicare.
The Minnesota Commerce Department has a Medicare resource and information page on their website. They also regulate and license the health insurance companies that offer policies in the state, as well as the agents and brokers who sell those policies, and can address consumers' questions and complaints.
The Medicare Rights Center is a nationwide service that can answer questions and provide information about Medicare.
---
Louise Norris is an individual health insurance broker who has been writing about health insurance and health reform since 2006. She has written dozens of opinions and educational pieces about the Affordable Care Act for healthinsurance.org. Her state health exchange updates are regularly cited by media who cover health reform and by other health insurance experts.