Welcome to another edition of Curbside Consult.
My guest this week is Michael Hiltzik, a columnist with the Los Angeles Times and the author of The New Deal: A Modern History, now out in paperback.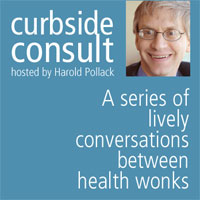 Michael has been doing great work covering the rollout of the Affordable Care Act and we spent a good deal of time in this multi-part interview discussing those efforts.
In our first segment, though, we briefly discuss the far-reaching social insurance programs undertaken by President Franklin Roosevelt and the landmark health reform legislation embraced by President Barack Obama.
I hope you enjoy the conversation.