Welcome to another edition of Curbside Consult.
My guest this week is Michael Hiltzik, a columnist with the Los Angeles Times and the author of The New Deal: A Modern History, now out in paperback.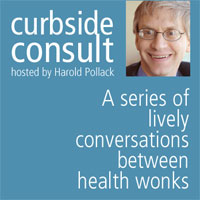 Michael has been doing great work covering the rollout of the Affordable Care Act and in Part 2, we talk about what it takes for media to competently cover not only Obamacare, but the United States' other major social insurance programs.
Michael notes that there are parallels between the media's coverage of the rollout Social Security and the rollout of Obamacare … and that those parallels include a disconcerting focus on half truths and scare tactics.
I hope you enjoy the conversation.