In 2011, when I was 25 – and just three weeks away from college graduation – I felt pain in my right knee that wouldn't go away. I was an avid runner and was leading a healthy lifestyle, and that's why I thought I had just twisted my knee.
But a visit to my doctor didn't reveal a torn ligament, a sprain or a fractured kneecap. At age 25, an MRI of my knee revealed a tumor. I was diagnosed with osteosarcoma, an aggressive bone cancer usually found in children and adolescents.
I was in shock. No one expects to be diagnosed with cancer, let alone at 25. "Twenty-five-year-olds don't get cancer," I thought.
That news was devastating. Instead of traveling overseas to join the Peace Corp after graduation, I began a year of treatment that included nine rounds of chemotherapy and five surgeries.
Obamacare saved my life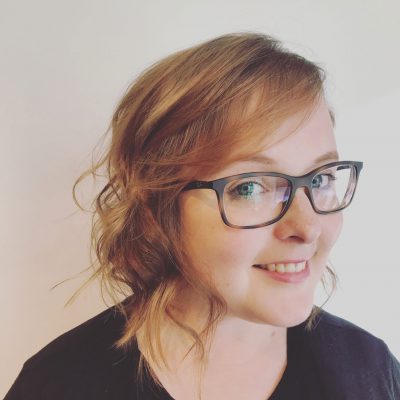 But there was some good news: First, we had found the cancer early and it was treatable. And just as important, I was fortunate to have been diagnosed in the age of Obamacare. Thanks to one of the Affordable Care Act's provisions, I was still able to get coverage through my parents' insurance at age 25.
I try not to think of what would have happened to me without that provision. My family wouldn't have qualified for charity insurance – and they would have struggled to pay for my medical bills. (The knee surgeries alone cost about as much as my mom's house.)
In 2014, I bought health insurance through the ACA's federal insurance exchange, and that coverage meant that I've had regular checkups to ensure the cancer hasn't returned – and I'm still in remission. The policy also provided coverage for the follow-up tests and the medications I take for the chronic kidney disease that resulted from my cancer treatment.
If the worst happens, my insurance guarantees that I will get the treatment I need to fight the disease again. But I don't know what I would do if I lost my health insurance.
The law inspired me
Since my treatment, I have pondered that question on a daily basis. It fueled my interest in the healthcare system and a passion for health reform advocacy that led me to Master of Public Health and a new career as a public health educator.
In my "day job" at GetCoveredNYC, I help consumers navigate the exchange enrollment process and educate them about their health insurance options. In my free time, I advocate for health reform by reaching out to our lawmakers and working with advocacy groups. (I've met with staffers of 30 U.S. Senators to discuss patient access to care.)
The voters have spoken
The 2018 midterm elections highlighted the fact that millions of Americans like me have pre-existing conditions: health issues like diabetes, asthma, and cancer. The very fact that I faced cancer and survived is reason enough for insurance companies to deny me coverage for the rest of my life – if we lose ACA's protections for people with pre-existing conditions.
As an enrollment counselor and health reform advocate, I meet these people every day. I hear their success stories – of finally being able to afford coverage with the help of premium subsidies. But I also hear their concerns about losing coverage if ACA's protections are stripped away by our lawmakers.
In the elections, voters sent a clear message, and it's a message that we all must continue to share: that when it comes to the health and well-being of cancer survivors, children with disabilities, mothers with pregnancy complications and every other possible health issue out there, protecting our coverage is literally a matter of life and death.
---
Mina Schultz is an outreach specialist at GetCoveredNYC, a city initiative to connect New Yorkers to health insurance coverage.