See your Hawaii health insurance coverage options now.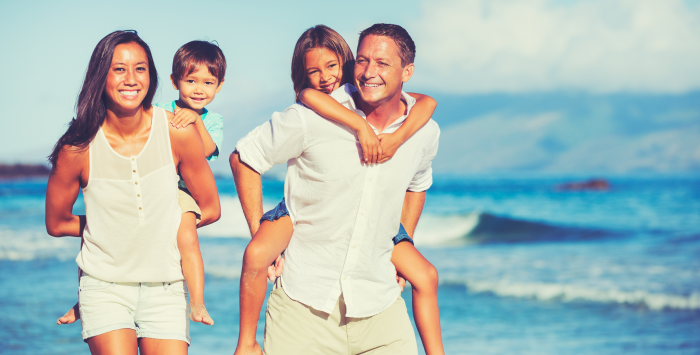 Find affordable individual and family, small-group, short-term, or dental plans through licensed agency partners.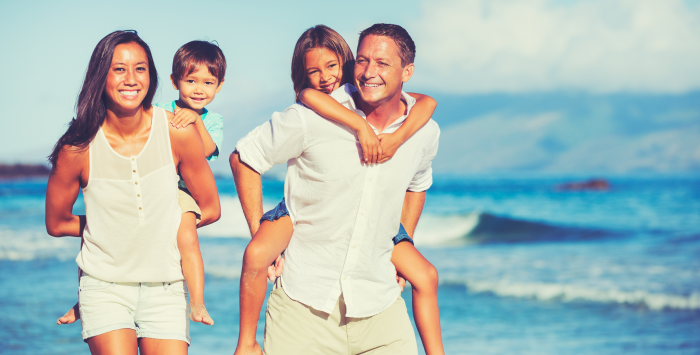 Hawaii Health Insurance Consumer Guide
Hawaii utilizes a federally run health insurance Marketplace, which means residents enroll through HealthCare.gov, where two private insurers offer individual/family health plans for Hawaii residents. But Hawaii still oversees the plans sold in the exchange.
(In 2014 and 2015, Hawaii ran its own exchange, but transitioned to HealthCare.gov in the fall of 2015 and has continued to use the federally-run platform ever since.)
For many people, an Affordable Care Act (ACA) Marketplace plan – called Obamacare or an exchange plan – may be a cost-effective choice. But finding the right plan can be tricky.
This guide explains how these plans work. Our goal is to help you to understand your options so you can focus on your health!
Explore our other comprehensive guides to coverage in Hawaii
Frequently asked questions about health insurance in Hawaii
Frequently asked questions about health insurance in Hawaii
Who can buy Marketplace health insurance?
Virtually all residents of Hawaii are eligible to buy Marketplace health insurance with the following exceptions:5 
People who are not legally in the U.S.

People already enrolled in Medicare

People who are incarcerated
But eligibility for financial assistance in the Marketplace is a bit more involved. Eligibility for premium subsidies depends on how the cost of coverage in your area compares with your household income. And to be eligible for subsidies you must not be eligible for Med-QUEST (Medicaid/CHIP) or an employer's plan that's considered affordable and comprehensive. But most Marketplace enrollees do qualify for premium subsidies.
When can I enroll in an ACA-compliant plan in Hawaii?
Hawaii's open enrollment period for individual and family health coverage is from November 1 to January 15. This is set by the federal government since Hawaii uses the federal exchange.
Here are some key dates to remember:6
November 1:

Open enrollment starts! This is when you can first sign up for or change plans for the following year. If you enroll by December 15, your coverage will begin on January 1.

December 15:

Last day to change plans or enroll for coverage to begin on January 1. After this date, any changes or new plans will start on February 1.

January 15:

Open enrollment ends. 
After open enrollment, you can sign up for or make changes to an ACA Marketplace health through a special enrollment period (SEP). To be eligible for a SEP, you'll need a qualifying life event.
Some SEPs don't depend on a qualifying life event. For example:
If you're a

Native American

, you can enroll whenever necessary.7

If you're eligible for premium tax credits and your income is not more than

150% of the poverty level

, you can enroll anytime until at least 2025.8

People eligible for Medicaid/CHIP (Med-QUEST in Hawaii) can enroll in that coverage anytime.
How do I enroll in a Marketplace plan in Hawaii?
If you qualify for an ACA Marketplace plan, there are a variety of ways you can sign up, either during open enrollment or during a special enrollment period:
Enroll online via HealthCare.gov.

Enroll by phone at (800) 318-2596.

Enroll in person, over the phone, or online with the help of an agent/broker, Navigator, certified application counselor, or an approved enhanced direct enrollment entity.9
How can I find affordable health insurance in Hawaii?
Hawaii's uninsured rate has long been lower than the national average, due in large part to the state's Prepaid Health Care Law, which has been in effect for nearly half a century. Under this law, Hawaii's employers must provide coverage to employees who work at least 20 hours per week, and the employee's portion of the premiums can't be more than 1.5% of their gross wages.10 So employer-sponsored health coverage is more accessible in Hawaii than it is in most of the rest of the country.
(A note about small group health insurance: Hawaii was the first state to receive approval for a 1332 waiver, which allowed Hawaii to no longer have a SHOP exchange.11 Small businesses in Hawaii purchase small group health plans directly from the insurers that sell these plans.)
But for those who aren't eligible for an employer's health plan or Medicare, coverage is available through the Marketplace (HealthCare.gov) or Med-QUEST (Medicaid/CHIP).
ACA Marketplace plans (on HealthCare.gov)

About 83% Hawaii Marketplace enrollees were receiving premium subsidies as of 2023.

Subsidies – or Advance Premium Tax Credits (APTC) – help reduce premiums.

The average premium subsidy for eligible enrollees is $545/month, meaning those subsidized enrollees pay an average of $140/month in premiums.12

If your income is below 250% of the federal poverty level, you may qualify for cost-sharing reductions (CSR) to reduce your deductibles and out-of-pocket expenses, as long as you select a silver plan through the Marketplace.13 As of early 2023, 27% of Hawaii Marketplace enrollees were receiving premium subsidies.14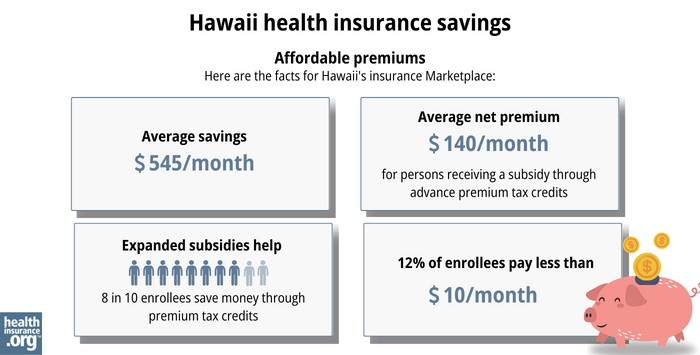 Medicaid 
Hawaiians may find affordable coverage through Medicaid (Med-QUEST) if eligible.
How many insurers offer Marketplace coverage in Hawaii?
Hawaii's health insurance Marketplace features two insurers providing 2023 individual and family health plans:15 Both will continue to offer coverage in 2024.
Hawaii Medical Service Association (HMSA)

Kaiser
Are Marketplace health insurance premiums increasing in Hawaii?
In 2023, for the third consecutive year, there were minimal changes in average premiums in Hawaii. Both HMSA and Kaiser implemented a 2% average rate increase for the year.15
According to Hawaii SERFF filings, the following average pre-subsidy rate changes have been approved for 2024 (note that HMSA's is slightly smaller than their origianlly proposed increase, which was 12.2%):16 
Hawaii's ACA Marketplace Plan 2024 Approved Rate Increases by Insurance Company

Issuer
Percent Increase
Hawaii Medical Service Association (HMSA)
11.6%
Kaiser Foundation Health Plan, Inc.
3%
Source: HealthCare.gov15 and Hawaii SERFF17 
For perspective, here's a summary of how average pre-subsidy premiums for ACA-compliant individual/family plans have changed each year in Hawaii:
How many people are insured through Hawaii's Marketplace?
What health insurance resources are available to Hawaii residents?
---
Louise Norris is an individual health insurance broker who has been writing about health insurance and health reform since 2006. She has written dozens of opinions and educational pieces about the Affordable Care Act for healthinsurance.org. Her state health exchange updates are regularly cited by media who cover health reform and by other health insurance experts.
Footnotes