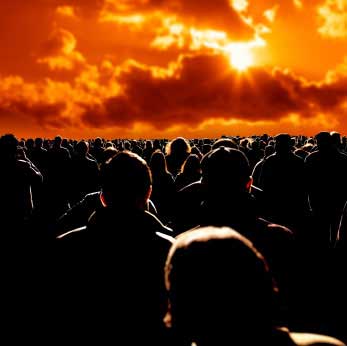 As the year ends, we could certainly dwell on health reform's disappointments, though our disappointment has largely to do with the fact that reform was repeatedly roadblocked by its opponents and that the end product was a watered-down version of the original concepts envisioned by reform advocates.
We believe the legislation could have been stronger – notably with the inclusion of a public option – but we're heartened to see that the American public also appears to be warming to the legislation's passed provisions. Americans surely hear the opposition to the law ceaselessly shouted, but they can also hear calm, reasoned discussion of the merits of the legislation – and we predict they will like the law more as they see provisions rolled out.
It's hard to feel good about the way Congress finally passed those provisions into law. We're as disheartened about the way Congress functions as we are about the nation's health care system, and we feel that it's definitely due for major reform. But the fact is that the nation has waited far too long for the free market to solve the system's ills – and regardless of the process, the resulting legislation at least moved us forward.
In 2010, 25 provisions of reform took effect and began affecting the quality and cost of health coverage and, importantly, access to coverage.
We're especially pleased about provisions that impact individuals with pre-existing conditions. As of September, children with pre-existing conditions gained protection from insurance exclusions. And in July, states began enrolling individuals in federal risk pool programs that provides coverage for folks with pre-existing conditions. It's an exciting preview of what's ahead for everyone in 2014.
In 2011, Americans can expect another 21 health reform provisions to take effect. The insured can look forward to a medical loss ratio provision requiring that carriers spend more of premium dollars on medical care. Seniors can look forward to the "beginning of the end" for the Medicare prescription drug "donut hole," and to the beginning of Medicare prevention benefits with no cost sharing.
There's a lot more – in 2011 and beyond. Sure, the issues involved with health reform are complicated and controversial, but when Americans look at the provisions, we believe they'll see there's something in the law that's meant to improve their lives.
As we prepare to enter the New Year, it's our sincere wish that Americans can begin to share our sense of hope and optimism.