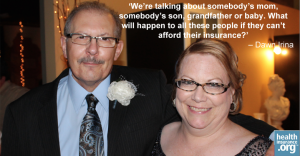 A big thank you to Louise Norris for hosting this week's Health Wonk Review over at Colorado Health Insurance Insider – and for putting our latest post (and the latest addition to our blogging crew – Amy Lynn Smith) in the lead slot.
I typically do a point-by-point rundown of who posted in HWR and on what topic, but I think I'd be doing our readers a disservice if I didn't simply send them over to Louise's great review. (So head on over there.)
Next up for HWR? Tinker Ready hosts HWR over at Boston Health News on June 18.
See you then.
---
Steve Anderson is editor and content manager for healthinsurance.org, where he's been writing about health insurance and health reform since 2008. He's been fortunate to have worked with a talented team of health policy writers.