See your Rhode Island health insurance coverage options.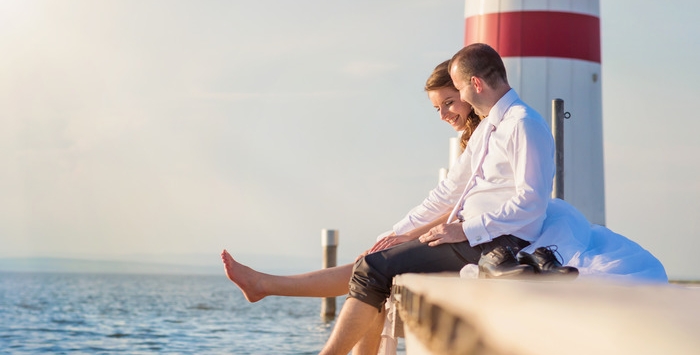 Find individual and family plans, small-group, short-term or Medicare plans through licensed agency partners.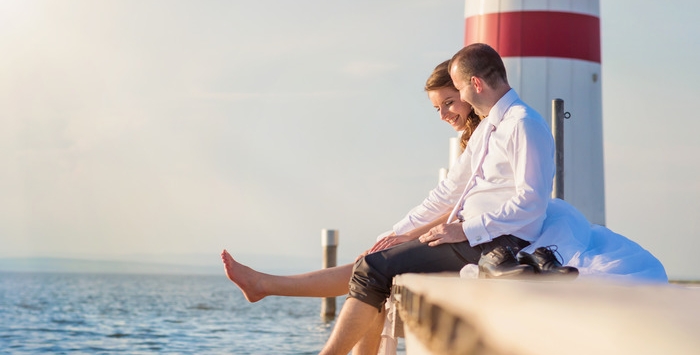 Rhode Island Health Insurance Consumer Guide
This guide is designed to help you understand the health coverage options and possible financial assistance available to you and your family in Rhode Island. 
Rhode Island created its own state-run health insurance exchange – HealthSource RI. Rhode Island residents can use this platform to shop for individual and family health plans offered by two private health insurance carriers. HealthSource RI is also among the state-run exchanges that offer small group health insurance for small businesses.
HealthSource RI also allows eligible applicants to enroll in Rhode Island Medicaid.
Explore our other comprehensive guides to coverage in Rhode Island
Frequently asked questions about health insurance in Rhode Island
Frequently asked questions about health insurance in Rhode Island
Who can buy Marketplace health insurance in Rhode Island?
In order to sign up for private health coverage through HealthSource RI, you must:3
Be lawfully present in the United States and live in Rhode Island

Not be incarcerated

Not be enrolled in Medicare
So most Rhode Island residents can enroll in coverage through the exchange. But eligibility for financial assistance is a bigger question for most people, and there are a few additional eligibility rules for HealthSource RI subsidies. To qualify for income-based Advance Premium Tax Credits (APTC) or cost-sharing reductions (CSR), you must:
Not be eligible to enroll in an affordable employer-sponsored health plan. If you can enroll in an employer's health plan and aren't sure if it's considered affordable, you can use our

Employer Health Plan Affordability Calculator

to see if you might qualify for

premium subsidies

to offset the cost of a plan obtained through HealthSource RI. 

Not be eligible for Rhode Island Medicaid or CHIP.
Beyond those basic parameters, qualifying for subsidies through HealthSource RI will depend on your household's income compared with the cost of the second-lowest-cost Silver plan in your area – which will depend on your age. (In most states it also depends on location, but Rhode Island is all one rating area, so premiums do not vary by zip code).4
When can I enroll in an ACA-compliant plan in Rhode Island?
The open enrollment period in Rhode Island runs from November 1 through January 31. Enrollments need to be completed by December 31 in order to have coverage effective January 1.5 (Note that the enrollment dates are subject to change in future years.)
Outside of the open enrollment window, you may still be eligible to enroll or make a plan change if you experience a qualifying life event, such as giving birth or losing other health coverage. And some people can enroll year-round even without a specific qualifying life event. 
Enrollment in Rhode Island Medicaid and CHIP is available year-round for eligible residents.
How do I enroll in a Rhode Island Marketplace plan?
To enroll in an ACA Marketplace/exchange plan in Rhode Island, you can: 
Visit

HealthSource RI

, which is the state's health insurance exchange (Marketplace). It will allow you to compare available health plans, determine whether you're eligible for financial assistance, and enroll in a health plan. 
Enroll in a plan through HealthSource RI with the help of an insurance broker, Navigator, certified application counselor or an approved enhanced direct enrollment entity.6
How can I find affordable health insurance in Rhode Island?
When you enroll in a plan through HealthSource RI, you may be eligible for financial assistance that reduces the monthly cost of your coverage (premium subsidies), and possibly also your out-of-pocket expenses (cost-sharing reductions, or CSR). These federal subsidy programs were created by the Affordable Care Act, and eligibility depends on your income and circumstances.
Income-based subsidies (APTC) are available to lower the amount you pay for your HealthSource RI coverage each month. Eighty-four percent of HealthSource RI enrollees were receiving premium subsidies as of early 2023. The subsidies covered an average of $427/month, and reduced the average enrollee's premium to about $111 /month.7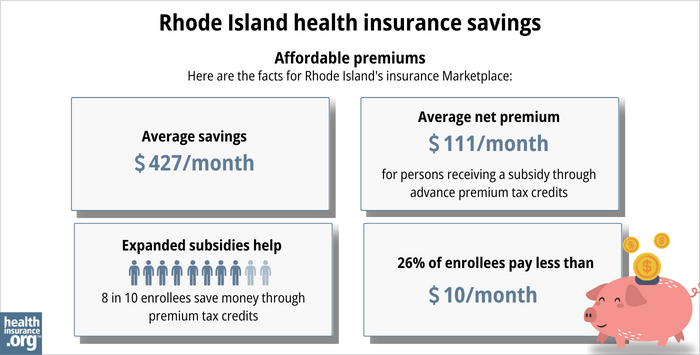 If your household doesn't earn more than 250% of the federal poverty level, you'll also be eligible for federal cost-sharing reductions (CSR) as long as you enroll in a Silver-level plan through HealthSource RI. CSR subsidies will reduce your deductible and other out-of-pocket expenses, making it more affordable for you to receive health care. Nearly a third of HealthSource RI enrollees were receiving CSR benefits as of early 2023.7
And if you're being disenrolled from Rhode Island Medicaid during the "unwinding" of the pandemic-era continuous coverage rule, you may find that you're eligible to receive at least two months of premium-free coverage through HealthSource RI. For people in this situation with household income up to 250% of the poverty level, Rhode Island is covering the after-APTC portion of premiums for the first two months. And if your income doesn't exceed 200% of the poverty level, HealthSource RI will automatically enroll you in a health plan when your Medicaid ends8 (you'll still have an option to select a different plan).
Depending on your income and circumstances, you may be able to enroll in free or low cost health coverage through Rhode Island Medicaid or CHIP. Learn more about whether you might be eligible for these programs.
How many insurers offer Marketplace coverage in Rhode Island?
Two insurers offer 2023 health plans through HealthSource RI:
Blue Cross Blue Shield of Rhode Island (BCBSRI)
Neighborhood Health Plan of Rhode Island (NHPRI)
Are Marketplace health insurance premiums increasing in Rhode Island?
For 2024, HealthSource RI's individual/family insurers have proposed the following average rate changes:9
Rhode Island's ACA Marketplace Plan 2024 Proposed Rate Increases by Insurance Company

Issuer
Percent Increase
Blue Cross Blue Shield of Rhode Island (BCBSRI)
9.28%
Neighborhood Health Plan of Rhode Island (NHPRI)
4.45%
Source: HealthCare.gov9
These rate proposals are under review by the Rhode Island Insurance Division, and rates will be finalized before open enrollment starts in the fall of 2023.
Average rate changes apply to full-price rates, and most enrollees do not pay full price: Eighty-four percent of the people enrolled in private plans through HealthSource RI were receiving premium subsidies in 20237
If the cost of your coverage is increasing for the coming year, you may want to consider some of the other plans that are available through HealthSource RI. You may find an alternative that better fits your budget and still meets your coverage needs.
How many people are insured through Rhode Island's Marketplace?
What health insurance resources are available to Rhode Island residents?
HealthSource RI
The state-run Marketplace/exchange in Rhode Island. Provides health insurance options for individuals, families, and small businesses, as well as financial assistance for individuals and families based on household income.
Rhode Island Insurance Division
Regulates the insurance industry in Rhode Island, and addresses consumers' questions and complaints related to insurance.
Rhode Island Health Center Association
Navigator and Certified Application Counselor services to help people enroll in coverage through HealthSourceRI. Can provide assistance with private plan enrollment and Medicaid/CHIP enrollment, as well as information on applicable financial assistance available to offset costs in private plans.
Rhode Island Office of Healthy Aging, Medicare Counseling
The state health insurance assistance program for Medicare beneficiaries; can provide information, assistance, and counseling related to enrollment, eligibility, and claims.
---
Louise Norris is an individual health insurance broker who has been writing about health insurance and health reform since 2006. She has written dozens of opinions and educational pieces about the Affordable Care Act for healthinsurance.org. Her state health exchange updates are regularly cited by media who cover health reform and by other health insurance experts.
Footnotes