Medicare enrollment in Montana
As of March 2023, there were 253,166 Montana residents with Medicare coverage, amounting to more than 22% of the state's population — versus about 19% of the total US population enrolled in Medicare.
In most cases, Medicare eligibility starts when a person turns 65. But Medicare also provides coverage for disabled Americans under age 65, once they have been receiving disability benefits for 24 months (or have kidney failure or ALS). Nationwide, 12% of Medicare beneficiaries are under age 65; in Montana, it's about 10%.

Medicare Advantage in Montana
Medicare beneficiaries can choose to get their coverage through private Medicare Advantage plans (assuming they live within the service area of one or more Advantage plan), or directly from the federal government via Original Medicare (Medicare Part A, which covers hospital services, and Medicare Part B, which covers outpatient services).
When enrollees are choosing between Original Medicare and Medicare Advantage, there are pros and cons to either option, and the right solution is different for each person.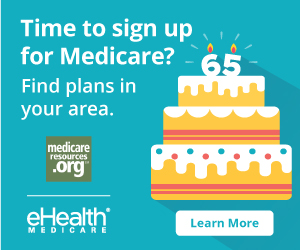 Medicare Advantage plans are offered by private insurers, so plan availability varies from one area to another.
All 56 counties in Montana have Medicare Advantage plans available, with plan availability ranging from just two plan options in some counties, to 19 plans in Yellowstone County (Billings) in 2023 (in many counties in Missouri, there are fewer Advantage plans available in 2023 than there were in 2022).
Eighteen percent of beneficiaries enrolled in Medicare in Montana had Medicare Advantage plans as of 2018, versus about 34% nationwide. Nationwide, Medicare Advantage enrollment has been steadily increasing since the early 2000s. But it's still much less popular in Montana than it is in many other states. As of March 2023, there were 69,772 beneficiaries of Medicare in Montana who had private Medicare coverage enrollment (not counting private supplemental coverage like Part D and Medigap), which is less than 28% of the state's total Medicare population.
So nearly three-quarters of the state's Medicare beneficiaries have coverage under Original Medicare. Nationwide, about 48% of Medicare beneficiaries were enrolled in private Medicare plans at that point, with 52% enrolled in Original Medicare.
Medicare's annual election period (October 15 to December 7 each year) allows Medicare beneficiaries the chance to switch between Medicare Advantage and Original Medicare (and add, drop, or switch to a different Medicare Part D prescription plan). And people who are already enrolled in Medicare Advantage plans also have the option to switch to a different Advantage plan or to Original Medicare during the Medicare Advantage open enrollment period, which runs from January 1 to March 31.

Medigap in Montana: Guaranteed-issue for under-65 beneficiaries since 2013
Original Medicare does not limit out-of-pocket costs, so most enrollees maintain some form of supplemental coverage. Nationwide, more than half of Original Medicare beneficiaries get their supplemental coverage through an employer-sponsored plan or Medicaid. But for those who don't, Medigap plans (also known as Medicare supplement plans, or MedSupp) will pay some or all of the out-of-pocket costs they would otherwise have to pay if they had Original Medicare on its own (ie, the deductibles and coinsurance).
According to an AHIP analysis, there were 94,890 Montana Medicare beneficiaries with Medigap coverage as of 2021 (up from 71,716 in 2016). That's more than half of the people with Original Medicare in Montana (Medigap coverage cannot be used with Medicare Advantage plans).
Medigap insurers in Montana can choose to use attained-age rating (rates increase as an enrollee gets older), issue-age rating (rates are based on the age the person was when they enrolled), or community rating (rates do not vary based on age). Of the 28 insurers that submitted information to the Montana Insurance Commissioner for publication in the state's 2022-23 Medigap rate guide, only one — UnitedHealthcare — uses community rating, and the rest use attained age rating (nationwide, attained-age rating is the most common approach).
Medigap plans are sold by private insurers, but they're standardized under federal rules and regulated by state laws and insurance commissioners. In Montana, several parts of state insurance law apply to Medigap plans.
Federal rules do not require Medigap insurers to offer plans to Medicare beneficiaries under age 65 who are eligible for Medicare due to a disability. Montana began requiring Medigap insurers to offer coverage to disabled Medicare beneficiaries starting in late 2013, although they're allowed to charge significantly higher premiums for under-65 enrollees.
Prior to 2013, Montana did not require Medigap insurers to offer plans to disabled Medicare beneficiaries under the age of 65. Instead, the state's high-risk pool (the Montana Comprehensive Health Association; MCHA) served as a safety net, providing supplemental coverage to Medicare in Montana beneficiaries who were unable to enroll in Medigap plans.
But MCHA shut down at the end of 2013 (its primary function was to provide guaranteed-issue coverage to people who weren't able to obtain coverage in the medically-underwritten individual insurance market, but the ACA did away with medical underwriting in that market, making high-risk pools largely unnecessary). So at that point, the Montana State Auditor notified Medigap insurers in the state that they would need to start offering coverage on a guaranteed-issue basis to people who became eligible for Medicare prior to age 65 (several states — Alaska, Iowa, Nebraska, North Dakota, South Carolina, Washington, and Wyoming — have kept their high-risk pools operational as a supplemental coverage option for people with Medicare who are unable to obtain Medigap coverage)
Montana's new regulations provided a guaranteed-issue window during which Medicare beneficiaries with supplemental MCHA coverage were able to transition to a Medigap plan in late 2013/early 2014, and ensured Medigap eligibility for people under the age of 65 who would become eligible for Medicare in the future. But it didn't address the issue of other Montana residents who already had Medicare, were under age 65, and didn't have supplemental coverage under MCHA. So in 2015, the state offered a one-time Medigap open enrollment period (aligned with the Part D and Medicare Advantage open enrollment in November/December) for people who were under 65 and already enrolled in Medicare.
Twenty-eight insurance companies submitted information to the Montana Insurance Commissioner for publication in Montana's 2022-23 Medigap rate guide (submitting information for the guide is optional for Medigap companies in Montana, so there may be others that are not represented in the guide but are licensed to sell Medigap policies in the state).
Premiums are significantly more expensive for those under 65, as is the case in most states where insurers are required to offer coverage to under-65 beneficiaries. For example, Medigap Plan A (the least comprehensive plan) for a 65-year-old Montana resident is priced roughly in the range of $90 to $170 per month by most insurers, whereas the same insurers mostly charge monthly premiums in the range of $300 to $500 for an enrollee who is under 65.
Disabled Medicare beneficiaries also have access to the normal Medigap open enrollment period when they turn 65. At that point, they can select from among any of the available Medigap plans, with lower premiums that apply to people who are aging onto Medicare when they turn 65.
Disabled Medicare beneficiaries have the option to enroll in a Medicare Advantage plan instead of Original Medicare. Medicare Advantage premiums are not higher for those under 65. But Advantage plans have more limited provider networks than Original Medicare, and total out-of-pocket costs can be as high as $7,550 per year for in-network care, plus the out-of-pocket cost of prescription drugs.
Although the Affordable Care Act eliminated pre-existing condition exclusions in most of the private health insurance market, those rules don't apply to Medigap plans. Medigap insurers can impose a pre-existing condition waiting period of up to six months if you didn't have at least six months of continuous coverage prior to your enrollment (although many of them choose not to do so). And if you apply for a Medigap plan after your initial enrollment window closes (assuming you aren't eligible for one of the limited guaranteed-issue rights), the Medigap insurer can consider your medical history in determining whether to accept your application, and at what premium.
Montana Medicare Part D
Original Medicare does not provide coverage for outpatient prescription drugs. More than half of Original Medicare beneficiaries nationwide have supplemental coverage either through an employer-sponsored plan (from a current or former employer or spouse's employer) or Medicaid, and these plans often include prescription coverage.
But Medicare beneficiaries who do not have Medicaid or employer-sponsored drug coverage need Medicare Part D — in addition to their regular Medicare coverage — in order to have coverage for prescriptions. Part D was created under the Medicare Modernization Act of 2003, and coverage can be purchased on a stand-alone basis, or obtained as part of a Medicare Advantage plan with built-in Medicare Part D benefits. During the annual election period each fall (October 15 to December 7), Medicare beneficiaries can secure Part D coverage for the coming year, with a plan that will take effect January 1.
There are 24 stand-alone Medicare Part D plans for sale in Montana in 2023, with premiums that range from about $5 to $114/month.
As of March 2023, there were 119,630 Montana Medicare beneficiaries (nearly half of the state's total Medicare population) with stand-alone Part D plans. Another 63,777 Montana residents had Medicare Advantage plans that included integrated Part D coverage.
How does Medicaid provide financial assistance to Medicare beneficiaries in Montana?
Many Medicare beneficiaries receive financial assistance through Medicaid with the cost of Medicare premiums and services Medicare doesn't cover – such as long-term care.
Our guide to financial assistance for Medicare enrollees in Montana includes overviews of these programs, including long-term care coverage, Medicare Savings Programs, and eligibility guidelines for assistance.
Medicare in Montana: Resources for Medicare beneficiaries and their caregivers
Need help filing for Medicare benefits? Got questions about Medicare eligibility in Montana? You can contact the Montana State Health and Insurance Information Program with questions related to Medicare in Montana.
Montana's Medigap guide is a comprehensive resource for anyone completing a Medicare application in Montana and wishing to supplement their Original Medicare coverage with a Medigap plan.
The American Council on Aging has a useful guide to Medicaid eligibility in Montana for seniors in need of long-term care (which is not covered by Medicare).
Medicare plans and related business entities are regulated by both federal and stage agencies, depending on the type of coverage. The Montana Commissioner of Securities and Insurance regulates Medigap plans in Montana and also licenses/oversees brokers and agents who sell Medicare coverage. Montana's insurance commissioner can provide a variety of assistance related to Medicare.
The Medicare Rights Center maintains a comprehensive national website and staffs a call center with helpful people who can provide a variety of assistance with Medicare-related questions.
---
Louise Norris is an individual health insurance broker who has been writing about health insurance and health reform since 2006. She has written dozens of opinions and educational pieces about the Affordable Care Act for healthinsurance.org. Her state health exchange updates are regularly cited by media who cover health reform and by other health insurance experts.