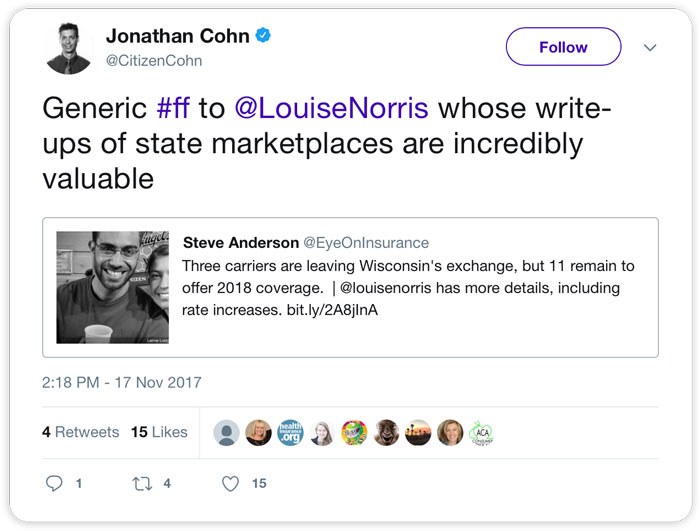 Louise Norris has been writing about health insurance and health care reform since 2006 and has as written dozens of opinions and educational pieces about the Affordable Care Act for healthinsurance.org. She's also the author of our annually updated guide to ACA open enrollment and our companion guide to special enrollment – both loaded with tips designed to help consumers select the right ACA-compliant coverage and spend less time doing it.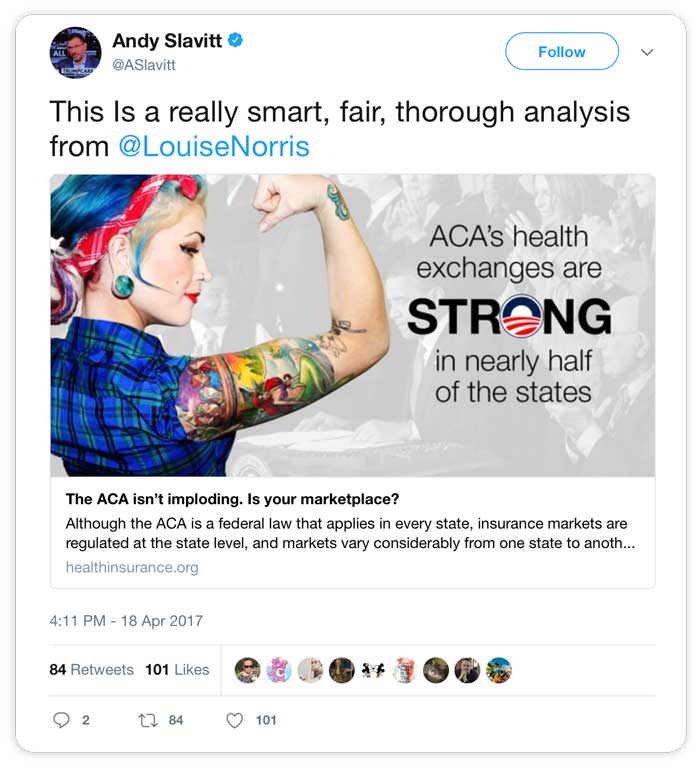 Her state health exchange updates are regularly cited by media who cover health reform and by other health insurance experts. And her state-by-state analysis of regulations pertaining to short-term health plans helps to add clarity to the national discussion about those plans.
In 2017, Louise was invited to participate in a public radio panel of healthcare thought leaders at WNYC to help reporters and producers understand how to best cover and understand the Affordable Care Act by looking what's happening at the state level.
And in 2018, she was a panelist for a Brookings Institute event that focused on the state of the individual insurance markets across the country, and the impact of various state and federal actions on those markets.
She brings a broker's perspective to the healthcare reform discussion, as she and her husband started their health insurance agency, Insurance Shoppers, Inc., in 2003 and have spent the last 15 years helping clients in Colorado find individual and small group health insurance policies that meet their needs and budget.
"I appreciate the timely, factual information and insightful analysis Louise provides about state health insurance markets.  She is a go-to source for many in the health policy arena."
– Karen Pollitz, Senior Fellow, Health Reform and Private Insurance, Kaiser Family Foundation
"Louise Norris' thorough and insightful analysis of state insurance markets is essential to anyone trying to understand how the Affordable Care Act is working out at the micro level."
– Tim Jost, Emeritus Professor, Washington and Lee University School of Law